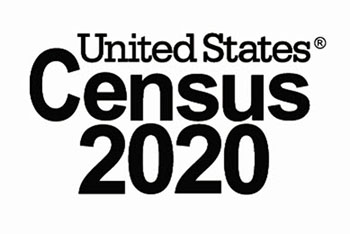 West Palm Beach Commissioner Christina Lambert and Wellington Councilman John McGovern congratulated the Village of Royal Palm Beach last week for winning the recent Census League 2020 competition where 10 of the county's 38 municipalities participated in a friendly rivalry.
Lambert and McGovern visited the Thursday, Nov. 19 meeting of the Royal Palm Beach Village Council to make the announcement.
"We're here to celebrate the culmination of nearly five months and 10 municipalities across Palm Beach County who came together to encourage residents to complete the 2020 Census," Lambert said. "We wanted to have a complete count because we know how important it is to our communities."
The census determines how hundreds of billions of dollars will be allocated over the next decade for schools, roads and other services, as well as congressional representation and redistricting, she said.
Royal Palm Beach saw the highest increase of 6.4 percent for a 76.5 percent response rate in the competition.
"I would specifically like to thank Vice Mayor Jeff Hmara for your leadership," Lambert said. "It was a truly great example of collaboration among community leaders. I would like to thank… all the students who participated in the 2020 Census League competition and for those of you who worked so hard to be counted."
The county saw an overall 6 percent increase in the self-response rate, which she said was incredible, in light of challenges presented by COVID-19. "It was an incredibly close count," she said.
Royal Palm Beach edged out Wellington in the competition by 0.2 percent.
McGovern, who had pledged that he would personally congratulate the winner, credited Royal Palm Beach for setting the bar in the competition.
"You did beat us out fairly. Most importantly, though, the Village of Royal Palm Beach led from start to finish," he said. "Royal Palm Beach was light years ahead of some [areas of] Palm Beach County, and you set the way from the very beginning. So, we're here to say congratulations and to say thank you. While this was a friendly rivalry, the fact is so many of these dollars that we're talking about, Palm Beach County rises and falls together."
He credited Royal Palm Beach with freely sharing its successes in getting residents to participate, thereby raising up all municipalities to the challenge.
Village Manager Ray Liggins gave credit to Palm Beach Atlantic University intern and Royal Palm Beach resident Maria Landron with the village's success rate.
"The council had budgeted for this position, and we got Maria on early," Liggins said. "She had some experience with trying to get people excited about something, and she got involved with the schools, with every organization out there, the e-mails, She's the one who took this program from beginning to end, and she did an awesome job."
Liggins also credited U.S. Census representative Sandy Goodman for his work with the entire county.
"He met with us six months before everything started, and he helped us get started and where we needed to focus," Liggins said.
Goodman advised council members to retain everything they had learned in preparation for the 2030 Census.
"Start planning for 2030 now," he said. "The skills that you learned in 2020 should be put in place around 2028.