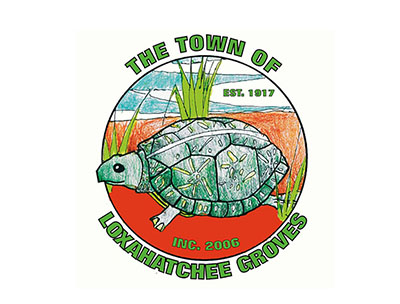 A Veterans Day parade and honor service will be held in the Town of Loxahatchee Groves on Sunday, Nov. 15, with the parade beginning at 9:45 a.m., ending with the service at Loxahatchee Groves Town Hall at 11 a.m.
Organized by Councilman Robert Shorr and a parade committee, residents are invited to join in the parade or watch from along a parade route that will roughly follow an earlier parade on the Fourth of July, ending with the ceremony.
"We'll be staging on East Citrus [Drive] on the north side of Loxahatchee Groves Park, and everybody will be facing west," Shorr said. "We start staging at 9 a.m., and plan on going at 9:45 a.m."
The route will go west on East Citrus to E Road, jog slightly south and then go west on Tangerine Drive to E Road and north to 6th Court North by the Florida Forestry Service office, back east on Collecting Canal Road to F Road and south to Citrus near Town Hall, located at the northwest corner of Southern Blvd. and F Road.
"It will be the same route as the Fourth of July, we're just going clockwise instead of counterclockwise," Shorr said, adding that he expects the parade to end at approximately 10:45 a.m.
"At 11 a.m. we're doing a ceremony at the town flagpole to recognize Frank Schiola Jr. for his Eagle Scout project with five military flags at the flagpole," Shorr said. "At the same time, we're going to read a list of all the veterans who live in our town and all the active-duty military and where they served or serve."
The list is being compiled by word of mouth, by calling Shorr or by e-mailing tlgparades@gmail.com.
"There's a flyer that is going to hit every mailbox, and it will have all these details on it," he said. "We're asking people to either e-mail that information or contact me. My phone number is on the flyer."
Memorials will also be set up on the veranda in front of Town Hall by families to honor their veterans.
"There's going to be chairs and tents set up on the east side of Town Hall in the parking lot to view the ceremony at the flagpole," Shorr said.
Shorr is being helped by a committee composed of residents Paul Coleman, Virginia Standish, Frank Schiola and Darcy Murray.
"The five of us have met several times on the scheduling of logistics and assigning tasks," he said.
Bathrooms at Town Hall will be open, and the town is allowing electricity to be provided for the public address system.
"We've got overflow parking across the road in the medical plaza, so we've got permission to park there," Shorr said. "We're closing off F Road at 10:45 [a.m.] from Southern Blvd. to Collecting Canal. It will be closed for about an hour to an hour-and-a-half, so we're asking people who want to come see the flag ceremony to make sure they get there at 10:30 a.m. so they can park in the medical plaza. We're putting up barricades but leaving one lane open."
The Palm Beach County Sheriff's Office Mounted Unit will be present, as well as Palm Beach County Fire-Rescue.