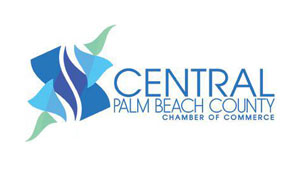 Farm City, hosted virtually this year by the Central Palm Beach County Chamber of Commerce on Wednesday, Nov. 18, focused on the effects of COVID-19 on agriculture, recent heavy rains on farm production and the advantages of buying locally.
The event featured Florida Commissioner of Agriculture & Consumer Services Nikki Fried as keynote speaker and a panel of four distinguished agricultural producers, moderated by financial planner Ben Boynton, who is from a fourth generation of South Florida farmers.
Keith Wedgworth, president of the Western Palm Beach County Farm Bureau, opened the meeting noting that Palm Beach County leads all other counties east of the Mississippi River in agricultural production.
"When COVID-19 hit this past spring, it really put us in a bind to make sure that we were able to harvest our crops, but also to make sure that the crops found a good home," Wedgworth said. "The farmers were shocked with the outpouring of support from the local community."
Fried, who spoke for the third year at the luncheon, said much of her family lives in Palm Beach County, and she considers it her home outside Tallahassee.
"Agriculture is our number-two economic driver, and in economic downturns like the present, it is number-one," she said, explaining that agriculture supports more than 170,000 jobs in Palm Beach County — eclipsing the tourism industry when it is slow — and 2 million jobs across the state, with an economic impact of $137 billion.
"Everything is a little bit different now due to COVID-19, but regardless of whether it's virtual or in person, [Farm City] is an important event for Palm Beach County's agricultural community," Fried said. "Our farmers' innovation is one of the major drivers in the face of adversity."
On top of the pandemic and recent rains, Florida growers face unfair competition from foreign competitors, she said, explaining that for the past 25 years, the North American Free Trade Agreement has allowed the domestic market to be flooded with cheap produce from Mexico.
"In the face of these challenges, Florida farmers have remained resilient," Fried said, adding that the Florida Department of Agriculture & Consumer Services has helped farmers with the implementation of the Florida Farm to You commodities exchange to help connect consumers directly to local growers.
"We've worked with retailers like Publix, Walmart, Whole Foods and Sprouts, as well as counties and correctional facilities, to purchase more Florida-grown commodities," she explained. "We've been working closely with the U.S. Department of Agriculture to communicate the needs and challenges that Florida agriculture is facing."
The panelists were R.C. Hatton Farms Vice President Paul Allen, Florida Crystals South Florida External Affairs Manager Caroline Villanueva, TKM Bengard Farms Director of Food Safety Stephen Basore and Alderman Farms CFO Jim Alderman.
Alderman said his farms, mostly organic and located along State Road 7, from Boynton Beach to Boca Raton, are among the finest and safest in the nation.
"We can be in the supermarkets the day after it's picked," he said, encouraging buyers to look for the "Fresh from Florida" logo to know they are buying locally. "It helps the economy of the State of Florida. It keeps our money here."
Learn more about the Central Palm Beach County Chamber of Commerce at www.cpbchamber.com.