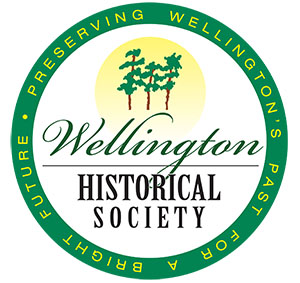 A time capsule from 1976, the incorporation of the Village of Wellington and how Wellington became the "Winter Equestrian Capital of the World" are among the topics that three local pioneers will discuss at the Wellington Historical Society's first virtual event. "A Discussion of Wellington's Early Days," featuring Tom Wenham, Joe Piconcelli and Jim Ogorek will take place from noon to 1:15 p.m. on Wednesday, Nov. 18 through Zoom.
The discussion will be led by Wellington Historical Society Board Member Chuck Edgar, who is himself a longtime resident of Wellington. He will engage the panelists with questions about Wellington's early days. Prior to the discussion, a moment of silence will be observed in honor of Denis Quinlan, who passed away on Sept. 20. Quinlan was instrumental in the development of Wellington and was one of the first Wellington Historical Society board members.
All three panelists were instrumental in Wellington's founding and development.
Former Mayor Tom Wenham moved to Wellington in 1981 and has been an active community member throughout the years. He served on the board of the Acme Improvement District, Wellington's first local governing body, and following incorporation served on Wellington's first council. From 2000 to 2003, he was the "selected mayor," chosen by his fellow council members to serve in that position. And in 2003, he became the village's first elected mayor. Since leaving the council, Wenham has served on several village boards, including Wellington's Architectural Review Board, the Palm Beach County Fire-Rescue Advisory Board and the Wellington Parks & Recreation Advisory Board. He is also chairman of the Wellington Community Foundation.
Joe Piconcelli is the cultural programs and facilities manager at the Village of Wellington. His local roots go back to the community's earliest days when he worked for early Wellington developer Gould Florida as a housing sales representative. Piconcelli was born in New York City, and he and his wife Deborah have been Wellington residents for the past 44 years. Piconcelli is legendary for his imprint on youth athletics in Wellington. He was a founder of the Western Communities Football League, and the "Piconcelli Cup" is awarded each year in his honor to the winning team. As a Wellington employee, Piconcelli developed the Little League program and helped develop and implement programming for neighborhood kids through Wellington's Safe Neighborhoods Office. Now Piconcelli serves as cultural programs and facilities manager for the Wellington Amphitheater, where his passion for the arts makes him the perfect fit to promote and coordinate cultural arts for the community.
Jim Ogorek also joins the panel as a founding resident of Wellington, having moved to the community in 1979. Ogorek came to know Wellington in its earliest days as a senior manager with Ernst & Young in charge of auditing Gould. After leaving Ernst & Young, Ogorek worked for Gould as vice president of administration and finance. He became involved in all facets of development and management of the Gould Florida operations. He oversaw club and golf operations, golf course construction, food and beverage, and ultimately development and construction. He directed the construction and design of two golf courses, fixed the airstrip and polo field drainage, and constructed the infrastructure of the Sugar Pond Manor and Greenview Shores developments. Ogorek has remained a steadfast member of the community that he helped build.
Tickets for the event are $10 for Wellington Historical Society members and $15 for non-members. Questions for the panelists can be submitted via e-mail before the event to info@wellingtonhistoricalsociety.org. Tickets are available on Eventbrite or by visiting https://bit.ly/3oPZ0PA.
For more information, visit www.wellingtonhistorical.com. If you are unable to attend the event, but would like to make a donation to the Wellington Historical Society, visit www.paypal.com/paypalme/donatewhs.