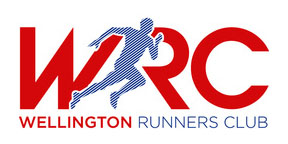 The Wellington Runners Club is holding a virtual run in support of the family of a member who has been stricken with a rare form of cancer.
"Bring it for Bina" is raising money for the family of Sabrina Emery, the daughter of Kerry Emery, who taught at Wellington Landings Middle School and now works at the Palm Beach County School District.
The club will also hold an inspirational parade on Sunday, Nov. 22 starting at the JoJo's Raw Bar & Grill parking lot in the Wellington Marketplace at the corner of Wellington Trace and Greenview Shores Blvd. at 9 a.m. to culminate the fundraising event.
"That's also where the Wellington Runners Club meets on Sunday mornings to do our long runs," Club President Sheri Kleinman said.
Those who wish to participate can go to the Wellington Runners Club web site at www.wellingtonrunners.org/bring-it-for-bina to register.
"The Wellington Runners Club is a nonprofit corporation, and we are hosting a virtual 5K," Kleinman said. "Anyone can do a run or walk [until] Nov. 21, and we ask for a donation of $30, and for people to record their run and post a picture."
The culminating event will be the inspirational parade on Sunday, Nov. 22.
"Sabrina will be at home on the front lawn, and we're going to start the march at JoJo's, and we will walk with signs and cheering for her to her house, which is about a half-mile away," Kleinman said. "Her whole family will be there because she really can't be around people since she's taking chemotherapy now."
Almost 100 people have signed up for the event, and it is still growing, having been embraced by the runners club, of which Kerry Emery is a longtime member, as well as the school district where she works.
"They have been a Wellington family for 25 years," Kleinman said. "They have to go back and forth to Tampa to get treatment."
The Wellington Runners Club has been in operation for about 15 years and has an active membership of about 100 members. Kleinman explained that the club has been challenged to hold events due to the pandemic.
"We used to do a race for kids cancer, but with COVID-19, the races have been canceled," she said. "We wanted to do something virtually that's safe for everybody and help one of our members who is suffering."