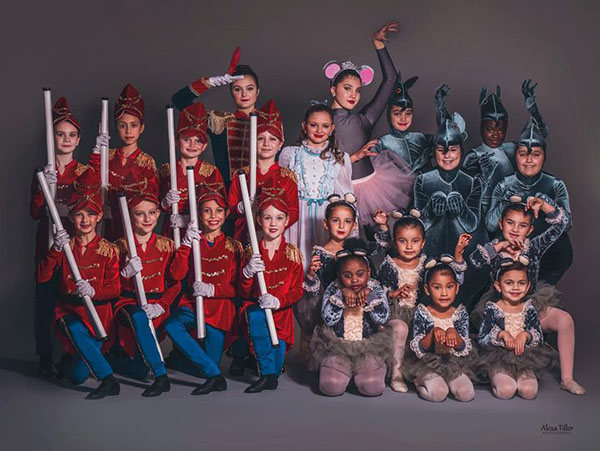 Holiday magic filled the Wick Theatre with the classic show The Nutcracker performed by the students of Dance Unlimited Academy in suburban Lake Worth.
The cast of 37 dancers graced the stage pirouetting through Tchaikovsky's compositions for their second annual production held Tuesday, Dec. 15. It was staged by studio owner and instructor Jessica Keller, who choreographed it along with instructors Ben Slayen, Katelynn Draper, Alexa Tiller and Jaki Hicks, while the role of the cavalier in the Sugarplum Pas De Deux was performed by Bradley Dunlap of the Miami City Ballet.
The full-length production was largely inspired by Peter Anastos and George Balanchine's version of the ballet. It was a true family affair, as many of the dancers' parents, as well as Keller and her father, joined on stage to perform in the opening party scene, in which many of the intricate dresses were handmade by Keller's mother, Nancy Lomauro, and many props were constructed by parents of the students. A modified audience of 180 filled the socially distanced auditorium, and masks were mandatory, except while the dancers were performing.
Keller called the experience a great escape during the pandemic.
"It has been very nice to have some sort of normalcy with these dancers," she said. "They've worked so hard this season, and it has been amazing to see it all come to fruition on stage."