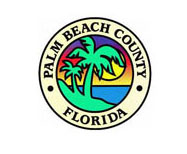 A force main break near the intersection of Southern Boulevard and Seminole Pratt Whitney Road has caused the closure of the northbound lanes of Seminole Pratt Whitney Road between Southern Boulevard and Okeechobee Boulevard.
The break occurred near the intersection of Seminole Pratt Whitney Road and Southern Boulevard. Personnel from the Palm Beach County Water Utilities Department are repairing the break and expect to have Seminole Pratt Whitney re-opened by 2 p.m. today, Dec. 9.
Service to PBCWUD customers was not affected by the break. Anyone wishing additional information can call (561) 740-4600.