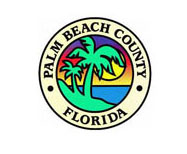 The Native Canopy Education Program is offering Palm Beach County residents another opportunity for an online voucher for two free native trees or shrubs in three-gallon containers.
You can redeem your voucher at any of six participating nurseries and choose from any of 23 native plant species. The final voucher giveaway for 2020 will be held on Saturday, Dec. 5. Vouchers will be available online starting at noon until quantities are exhausted.
Palm Beach County residents can go to: https://discover.pbcgov.org/coextension/horticulture/Pages/Native-Canopy.aspx or search for "PBC Cooperative Extension Horticulture" and click on the "Native Canopy Program" tab. You will then watch the short educational video and complete the application form. A voucher and supporting materials will be e-mailed to qualified applicants.
You must be a county resident to qualify for a voucher, and there is a limit of one voucher per household per 12-month period.