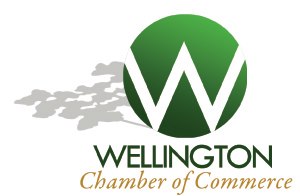 Former Palm Beach County Commissioner Jess Santamaria has donated 60 tickets to Winterfest 2020 for families of critically and chronically ill children in the name of his longtime friend Ken Adams, a Wellington pioneer who died last month.
"We'd like to generate some awareness of this wonderful gesture by Jess Santamaria to help families through Little Smiles, the Kids Cancer Foundation and the Joe DiMaggio Children's Hospital," said Michela Green, executive director of the Wellington Chamber of Commerce, which is producing a drive-in version of Winterfest this year on Saturday, Dec. 5.
A limited number of tickets to the event are available at $20 per car. But the cost will not be a barrier for the 60 families chosen for the tickets donated by Santamaria.
Green noted Santamaria's many years of charitable and philanthropic work in the community.
"He has an extensive history of charitable work on his own, and it was so nice to make the donation in Ken Adams' name," she said. "These children and their families will enjoy a fun evening of music and holiday cheer at Winterfest 2020."
This year's Winterfest will feature live music from Vanilla Ice, Alex Shaw and School of Rock, and tunes by DJ Johnny Quest, to help welcome in the holiday season.
Each ticket gets a family carload into the event. Tickets are expected to sell out, and the location is not being publicized to make sure that people do not need to be turned away.
Santamaria donated the tickets quietly, but Green and the chamber felt he should be acknowledged for the selfless donation.
"Oh, it is the least I could do," Santamaria said. "It is miniscule for all that Ken Adams did for the community. We were friends for 40 years. This is nothing. He gave a lot to this community."
With his name on Ken Adams Way and the Wellington Founder's Plaque, Adams, who passed away Nov. 11, was a former chairman of the Palm Beach County Commission, chairman of the South Florida Water Management District and an untiring leader in Wellington's incorporation efforts.
Santamaria, who began his local career as a commercial and residential developer, has been a longtime booster of the western communities. He met Adams in 1980, when Adams was looking to rent commercial space.
The two developed a lasting friendship, along with their wives, taking in dinners and social events over the next four decades.
"Ken was a great man who did a lot for the community," said Santamaria, who explained that the whole area benefited from his contributions. "The community should recognize him. A good man has left us, and he will be missed by the entire community."
To echo Santamaria's donation during this time of year, you can also support one of the chosen local organizations:
Little Smiles has served local children during times of illness, homelessness and tragedy for more than 21 years. Learn more at www.littlesmilesfl.org.
The Kids Cancer Foundation provides hope and support for young patients and their families. Learn more at www.kidscancersf.org.
The Joe DiMaggio Children's Hospital Health Specialty Center in Wellington provides medical services to a wide array of juvenile patients. Learn more at www.jdch.com.
Winterfest tickets are expected to sell out. Find out more about the event at www.wellingtonchamber.com/events/event/winterfest-2020-live-from-your-ride.