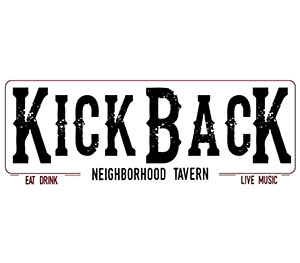 Longtime fans of Backstreets Bar & Grill in Wellington will be thrilled to see the new and improved Kickback Neighborhood Tavern open its doors Monday, Dec. 21 at 12771 W. Forest Hill Blvd. in the Wellington Plaza.  
The owners have re-imagined the restaurant over the past three weeks with new furniture and fixtures, a refreshed bar, shiplap walls and renovated restrooms. A 29-degree, 8-tap beer system will serve up pints alongside classic cocktails and new libations. The food menu will feature elevated tavern fare featuring comfort classics and familiar favorites. Popular items like the Tenderloin Tips with Béarnaise Sauce, Peter Luger Burger and Gorgonzola Salad will continue to delight diners.
The new layout appeals to family and friends visiting for lunch or dinner. Guests will be able to enjoy live music with a stage area featuring vintage musical instruments and old school vinyl records. New acts will fill the schedule alongside longtime performer Chance Encounter.
"We are thrilled to be back and ready to continue serving the Wellington community," said Dan Hooker, managing member of Mad Hospitality Group. "We hope regulars and newcomers alike will embrace our refreshed look while enjoying the neighborhood feel, warm hospitality, live entertainment and great food and drink."
Kickback will open to the public on Monday Dec. 21 at 4 p.m. Hours will vary during the holiday season, including being closed for Christmas Day, then begin regular lunch and dinner hours starting Wednesday, Jan. 6.
Kickback Neighborhood Tavern is a family-friendly restaurant and watering hole. Part of the Mad Hospitality Group portfolio, the restaurant features an 8-tap beer system and craft cocktail list alongside elevated tavern fare in a warm and inviting setting. For more information, follow www.facebook.com/KickbackWellington.