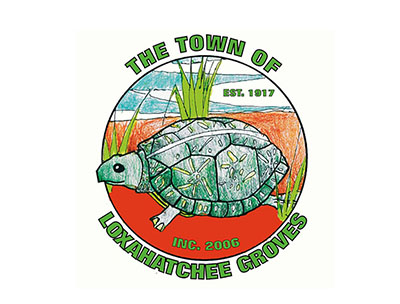 The Loxahatchee Groves Town Council renewed its contract with its lobbying firm Geoffrey B. Sluggett & Associates on Tuesday, Dec. 1 in a 3-2 decision after a discussion regarding whether the town would be better off paying an hourly rate over a flat monthly fee.
Sluggett & Associates has been the town's lobbyist for several years and has been successful in bringing several grants worth hundreds of thousands of dollars to the town. It has also organized trips to Tallahassee to speak with members of the state legislature on items of importance to the town.
Councilwoman Laura Danowski pulled the item from the consent agenda to ask if the town would be better off paying an hourly rate rather than a flat $5,000 a month for the service.
"I would like to request that the billing for the contract be modified in this time of austerity… and make each vendor at least have some accountability of what they do for what they get paid," Danowski said. "I'm not saying that Sluggett [& Associates] is not a valuable resource."
She pointed out that the town's attorney and engineer measure out their time to report to the council.
Councilwoman Phillis Maniglia said she believes that Sluggett & Associates does far more work for the town than what it charges.
"I'm really blown away because all you guys know how hard these people work for us," Maniglia said. "These people are literally turning things around for us. We're actually starting to get grants, we're able to talk to Tallahassee and Palm Beach County. It's an asset we have in Sluggett & Associates, and the only reason that we have them is because they live here."
She pointed out that Sluggett and his wife Mary McNicholas rarely miss a meeting and accompany council members to meetings in Tallahassee.
"She had to reorganize our trips, because our past trips were a mess," Maniglia said. "We didn't get charged for that. She reorganized us so we could meet the right people."
Vice Mayor Marge Herzog suggested that Sluggett create a monthly list of what it does for the town.
"I'm sure the Sluggetts would not object to [that]," Herzog said. "They don't have to go into great detail."
Councilman Robert Shorr said confusion has arisen from Sluggett and McNicholas' presence at numerous events helping with volunteer work, such as setting up.
"They're great volunteers, but that's where I think it gets muddy," Shorr said. "I think an hourly contract, like we used to have, would be clearer, and the scope of work would be more defined."
Mayor Lisa El-Ramey pointed out that the hourly fee used the year before cost the town far more than the flat fee.
"They are on speed dial 24/7, and I see them as an extension of staff," El-Ramey said.
Herzog made a motion to accept the contract as written for two years, and to include a general listing of work done, which carried 3-2 with Danowski and Shorr opposed.