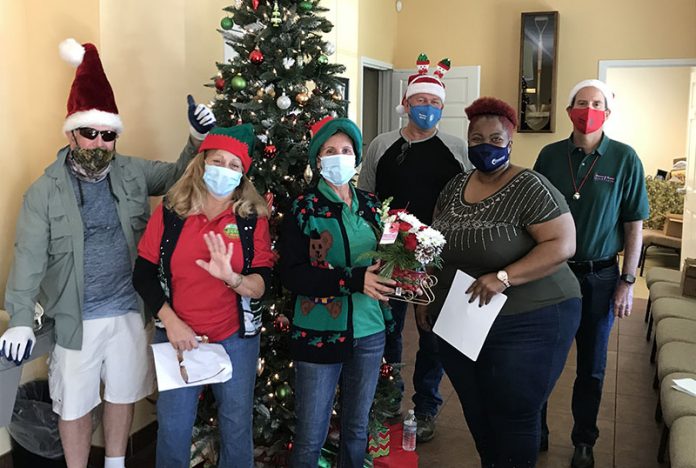 On Friday, Dec. 18, the Town of Loxahatchee Groves held its first Holiday Gratitude Basket deliveries to town residents to show their appreciation and support for the local community during the holiday season.
Town Clerk Lakisha Burch had suggested the project for the holidays and was able to get the help of council members and residents to deliver bags of staples to residents.
More than 55 Holiday Gratitude Baskets were delivered after the Palm Beach County Food Bank delivered boxes of staples, boxed vegetables and frozen turkeys. McCoys Sunny South Apiaries provided honey, Florida Crystals provided rice and sugar, and council members and residents donated additional items.
Mayor Lisa El-Ramey, Vice Mayor Marge Herzog and council members Robert Shorr, Phillis Maniglia and Laura Danowski each delivered baskets to multiple residents, along with residents Ken Johnson, Lisa Cruz, Mary McNicholas and Geoff Sluggett, who made the event possible at no cost to the town.