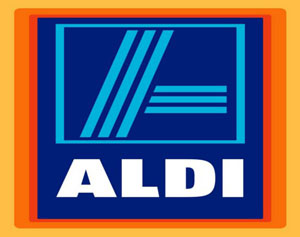 Aldi, a leader in the grocery industry, opened its new store in Loxahatchee Groves this week as part of its national expansion plan to become the third-largest U.S. grocery retailer by store count by the end of 2022.
Aldi has set the standard for quality and affordability. Now, Loxahatchee Groves residents can join the millions of shoppers who come to Aldi for premium food at great prices now that the new store at 15439 Southern Blvd. opened on Thursday, Jan. 28. The Loxahatchee Groves store will be open daily from 9 a.m. to 8 p.m.
"We are dedicated to providing the communities we serve the best groceries at the lowest-possible prices, and we look forward to introducing Loxahatchee Groves to their new neighborhood grocery store," said Chris Hewitt, Royal Palm Beach division vice president for Aldi. "We are focused on continuing to expand and open new stores across the country because we want to do our part. We know now, more than ever, easy access to fresh food and household essentials is invaluable."
Aldi stores have always been purposefully designed for simplicity and efficiency, and this year, Aldi has seamlessly integrated several new safety features in all its stores across the country. The health and safety of customers and employees are the company's top priorities, and Aldi optimizes its stores to provide the cleanest and safest shopping environment possible.
The retailer has also remained focused on ensuring that stores are stocked with the food and household essentials that customers want and need.
Aldi pioneered private-label goods, and for the past four decades has remained focused on saving people money on the food and products they want most. Additionally, for those who prefer to buy their groceries online, Aldi continues to grow its e-commerce services.
Known for offering market-leading wages and benefits, Aldi is one of the fastest-growing retailers in the U.S., creating new opportunities for people locally and nationwide. To learn more about working at Aldi and search job openings, visit https://careers.aldi.us.