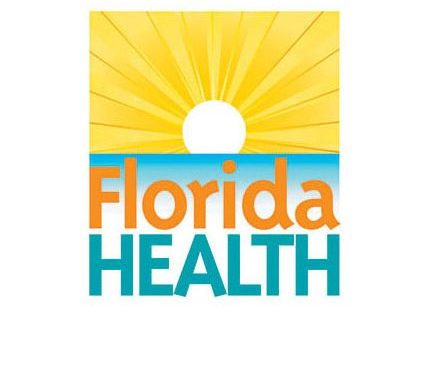 During a COVID-19 vaccine update at the Palm Beach County Emergency Operations Center on Thursday, Jan. 7, Palm Beach County Mayor Dave Kerner said that county staff is trying to speed up the process of getting enough vaccines to the county but face problems with state and federal agencies.
"It's important that we recognize that there is anxiety out there and that we hear the fear and concern about the vaccine process," Kerner said. "Let me be very candid and honest with you about the frustrations that are occurring both in our community and throughout the state with the vaccine. I can tell you there is room to do better. I will do better to the best of my ability."
Kerner said the county has received 24,000 vaccines that have been allocated to the Florida Department of Health-Palm Beach County, which has focused on Phase 1 vaccinations for people age 65 and older.
"In this county, that's 400,000 people," he said. "I am aware of the frustrations with the phone system and the rollout and the inability of the federal government to be an effective partner at this point to a certain degree. We hope that those improve. The governor is aware of the supply chain issues. We are aware of it, but that doesn't mean we can't communicate more effectively, and I will continue to honor that commitment."
Kerner said the county is prepared to potentially give the two required vaccinations to the 1.5 million residents of the county as soon as the vaccines are available.
"We have a very robust plan in place, [but] given the supply chain issues, we cannot actually do that," he said. "But we anticipate, and the governor just reiterated, that there is an expectation that in due time, the supply chains will open up dramatically."
Florida Department of Health-Palm Beach County Director Dr. Alina Alonso acknowledged that there have been glitches in the vaccine distribution process, but they are trying to make things better.
"I really want to concentrate on the allocations and the vaccines that we haven't had so we can go forward," Alonso said. "The governor directed the allocation of vaccines to Kings Point in Delray Beach when we started on Dec. 30. The operation was started by the Florida Department of Health. Our nurses went in. We had 24 hours to get ready, and we set everything up with the help of the administrative staff at Kings Point. We showed that to the governor, and he felt that was a model that should be kept up."
She said that agency staff was able to deliver about 500 immunizations per day at Kings Point, and the governor later extended vaccinations to Century Village locations in Palm Beach and Broward counties.
"We are vaccinating both healthcare personnel and persons 65 and older," Alonso said, explaining that anyone wanting a vaccination must have an appointment and that callbacks to confirm may not occur for weeks or months. "At 4,500 vaccinations per day, I cannot vaccinate 400,000 people. We need to manage that expectation."
Alonso added that the state does not have enough vaccines to supply local agencies what they are requesting, and that enough vaccinations to give to the public would not be complete until the spring or early summer.
Appointments for vaccinations can be requested by sending an e-mail to chd50feedback@flhealth.gov. Learn more at http://palmbeach.floridahealth.gov/about-us/important-notices.html.
See video from Thursday's press conference below: