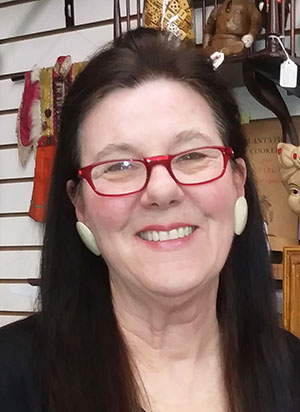 THE SONIC BOOMER
So, my beloved Green Bay Packers from my home state of Wisconsin will not be going to the Super Bowl. That's the bad news.
The good news is that the Kansas City Chiefs, from my part-time home state of Missouri, will.
For a while there, I was worried that it would be the Packers against the Chiefs in football's biggest game, but thanks to the Tampa Bay Buccaneers' quarterback Tom Brady, that will not be the case. I will not have to hide out in my Missouri bedroom with the TV and a big bag of chips after all.
I don't completely understand all the nuances of the game, but I do like the Chiefs' quarterback Patrick Mahomes (don't call him Pat — his mother will get ya). He's helping to bridge the racial divide. His enthusiasm is contagious. He throws the ball like it's a bullet. And, as much as I like quarterback Aaron Rodgers' happy smile, I really loved Mahomes' fierce yell when he knew they'd won last Sunday's championship game.
Another thing I like about Mahomes is that last year, when he got his first Super Bowl ring, he chose that day to propose to his longtime high school girlfriend. She said, "He took a day that was all about him and made it about me, too." I thought that was a class act.
Plus, the kid is smart enough to pull in money wherever he can. He does endorsements and commercials, and he does them well. His face is plastered all over Kansas City — buses, billboards, TV. "Strike while the iron is hot," my father always says and, right now, Mahomes is hot.
My grandson, whose hair is blonder than blonde and straight as an arrow, wants a Mahomes haircut, just like every other little boy in the Kansas City area. Mahomes himself goes to the same grand-daddy barber he has always gone to. As he becomes a legend, he's making legends of others.
Next year, when everyone has been vaccinated and the stadiums re-open, the roar of the crowd noise is only going to propel him further. And, barring a scary injury, it looks like he has a long career ahead of him.
If I was Tom Brady, I would be just a little bit nervous about facing him. Mark your calendars for Sunday, Feb. 7 because Mahomes is the heir apparent — that is, if Brady is ready to give up the crown. At 43, Brady has 18 years on Mahomes, and there is David Mamet's quote, "Old age and treachery will always beat youth and exuberance." Since I'm more than 18 years older than Brady, there is a small part of me that would like to see the old dog beat the young pup.
Either way, it's going to be a match-up worth watching. And (cha-ching!) there's no doubt that it's going to be good for the two states I live in.
Click here to follow Deborah Welky's Sonic Boomer humor column on Facebook.