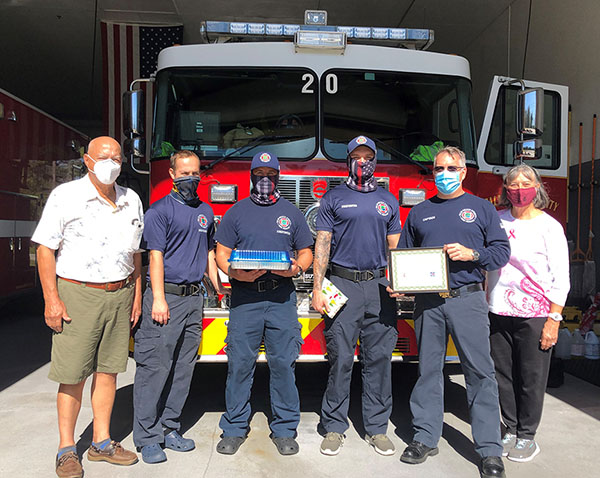 St Peter's United Methodist Church parishioners were recently challenged by Pastor Cory Britt in small study groups to explore the following three questions: Who is God calling me to be? Where is God calling me to go? What is God calling me to give? It was an in-depth look at how to be good stewards.
After several weeks of study, Britt's final challenge to each group was to come up with a project they could do to serve the community.
Some of the things that the small groups did was provide Thanksgiving dinners, donate money to purchase food cards for those in need and partner with a charitable organization to provide Christmas gifts for children.
One of the groups decided to recognize the local Palm Beach County Fire-Rescue firefighters at Wellington stations 30, 27, 25 and 20.
The small group leader, John Siena and his wife Kathy, visited each fire station and presented the firefighters with certificates of appreciation, home-baked cookies and a Bible for their station library. The firefighters were told how much they are appreciated for the work they do.