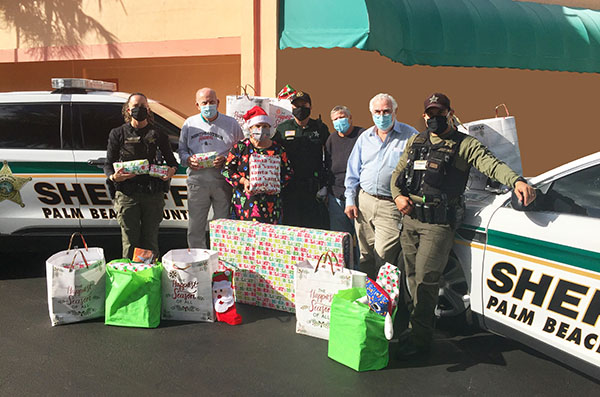 When Wellington Community Foundation Board Member Maggie Zeller received a call from Palm Beach County Sheriff's Office Deputy Jen Baker about a Wellington family in need, she knew the foundation had to jump into action.
Although the foundation had already funded multiple Christmas gift packages this year through the generosity of donors, the foundation's leaders knew that they could not let the family go without this holiday season. So, the foundation teamed up with business owner Paul Giarrusso of Southern Lawn & Outdoor Equipment to get all of the items on the family's wish list.
With board support, Zeller went shopping for this Wellington grandmother who cares for two children and three grandchildren. Prior to the pandemic, she worked as a nurse, but had to leave her job because of the fear that she could carry the virus home and spread it to family members with immunocompromised health issues.
"These are the types of community projects that we look forward to helping with," Giarrusso said. "Every year, my team and I look for ways to get involved and help brighten one or two families' lives who may be struggling to make the holiday happen for their family. This year, more than ever, it was wonderful to know that this deserving grandma and her family had a wonderful Christmas."
Zeller was thankful that both Giarrusso and the foundation supported the project. "Their needs seemed simple enough," she said. "I loved to put a smile on their faces for the holidays."
So, together with the foundation support, funds from the Giarrusso's generous donation and teamwork from PBSO deputies, this Wellington family received a Christmas to remember.
For more information about the Wellington Community Foundation, or how to become part of making miracles happen in the local community, visit www.wellingtoncommunityfoundation.org.