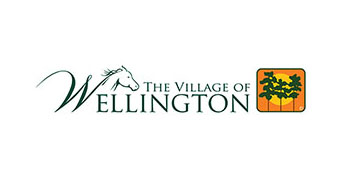 The Wellington Education Committee approved the village's annual Keely Spinelli grants to local schools on Thursday, Jan. 14.
"This is always the meeting I look forward to every year," Committee Chair John Webber said as he welcomed and thanked all the local principals who attended virtually at a meeting that was split between live attendance and attendance via video.
Created in 2013, the Keely Spinelli grants are intended to provide financial assistance to Wellington schools to help with reading and math. Some of the principals knew and worked with the late Keely Spinelli, who served as principal at Binks Forest Elementary School, and devoted some of their brief comments to reminiscing about her character and the endeavors of this accomplished woman.
This year's grants are $32,363 per school, up some $5,000 over the previous year. Wellington is unusual in providing direct assistance to local public schools. The schools are required to make a presentation about what they will do with the money.
"I think all the schools were able to find a good use for the money," Webber said. "It is not hard to explain to the Wellington Village Council why we need these grants, because it is easy to see the positive effects of it."
In many of the schools, teachers are tutoring students on their own time to help them keep up-to-date, and schools are subscribing to many educational programs and buying equipment that would not otherwise be funded.
The program is focused on lower-performing students with the aim of raising reading and math scores. Despite the challenges of this past year, Wellington High School had a graduation rate of 95 percent, and Palm Beach Central had a graduation rate of 98 percent.
"The money that the Village of Wellington gives to our schools means so much," School Board Member Marcia Andrews said. "It's all about making a difference."
Webber said that he hopes that the village continues the program long into the future. "It is amazing to live in a place that values education as much as Wellington does," he said.
Next up was Planning, Zoning & Building Director Tim Stillings, who introduced the proposed education element for the village's comprehensive plan update to the committee for them to review individually and provide input and comments later.
Stillings explained that the pieces relative to each of the committees are brought in bite-size pieces for their input and will then be combined and sent to the council for review.
The report notes that Wellington continues to have community-focused schools with state-of-the-art materials, technology and facilities. The plan calls for Wellington working with the school district to monitor school activities, support education legislation, school planning, development coordination and joint use of school community facilities.
Stillings explained that new concepts include lifelong learning, working with local businesses to bridge their needs for education, entrepreneurship, leadership opportunities and inter-generational programming.
There were no comments during the meeting, but Stillings told committee members they could respond in February before the document is passed along to the Planning Zoning & Adjustment Board in March.
Assistant Planning, Zoning & Building Director Michael O'Dell next presented the village's draft ordinance regarding the use of golf carts and answered questions.
Village staff has been making the rounds to advisory boards to gather input on the draft ordinance that plans to make operation of golf carts legal in the village on village-owned 12-foot pathways.
State law makes it legal to use golf carts only on local streets that have a posted speed limit of less than 25 mph, within HOAs, on a golf course or private property. The new ordinance recommends a maximum speed of 15 mph on pathways, and it requires drivers to be licensed and at least 16 years old.
"The village is trying to provide connections to schools and an area for parking golf carts," O'Dell said, noting that the vehicles are not allowed on school property.
The committee, with principals still present, were supportive and praised the program, explaining that the key issues for them have been after school with reckless driving, underage operation and overloading carts.
Several principals praised golf carts being used for dropping off and picking up students, adding that using golf carts has been beneficial because it reduces the automobile traffic to the school.
The community's public safety report noted that the past nine months have been a very busy time for public safety officers in schools despite many students learning remotely. The department has been proactive with any online issues, is monitoring reports regarding online chatter, and is continuing to work to keep the children of Wellington schools safe.