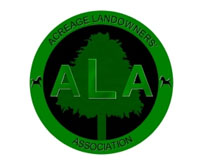 Have you heard about ALA-WEST? If not, ALA-WEST stands for Acreage Landowners' Association-Western Equestrian Shows and Trails. Founded in 2018, it is managed by a handful of equestrians aimed at unifying the Acreage-area equestrian community.
ALA-WEST falls under the corporate umbrella of the ALA, a nonprofit organization. The group provides fun activities at the Indian Trail Improvement District's Nicole Hornstein Equestrian Park.
The ALA board includes President Bob Morgan, Vice President Dixie Thiery, Secretary Jennifer Davis, Treasurer Ashley Davis and Sergeant at Arms Perry Williams. Both the ALA and ALA-WEST consist of a team of volunteers, and they are always looking for more hands to help with planning and operations. If you'd like to get involved with either group, reach out!
To date, ALA-WEST has hosted a Coggins, vaccination and micro-chipping clinic led by Palm Beach Equine Clinic's Dr. Janet Greenfield-Davis and Dr. Charley McColough, as well as several other equine first-aid clinics by AAEVT-certified veterinary technician Kim Emmons and a barrel/jackpot series run by Jessica Rheney.
On Sunday, Feb. 28, ALA-WEST will be hosting its first Extreme Clinic and Trail Challenge with clinician Andrey Ferreir. He is a local professional horseman and trainer for more than 20 years. He is a member of the AQHA team wrangler since 2019 and has won multiple championships.
ALA-WEST is offering two clinics with Ferreir, a Novice Clinic and an Open Clinic. Space is limited to 10 horse/rider pairs per clinic, so be sure to register early. Novice will be from 8:30 to 10:30 a.m. and Open will be from 10:30 a.m. to 12:30 p.m. There will be a fee of $25 for anyone wanting to audit the clinic.
After the clinic, the timed extreme trail challenge classes will begin. This will also consist of two classes, a Novice Class and an Open Class. Prizes for the fastest clean round will be awarded at the end of each division.
For more information about ALA-WEST, call (561) 285-7960, e-mail westshowsandtrails@gmail.com or visit www.ala-west.com. Find the group on Facebook at www.facebook.com/groups/westshowsandtrails.