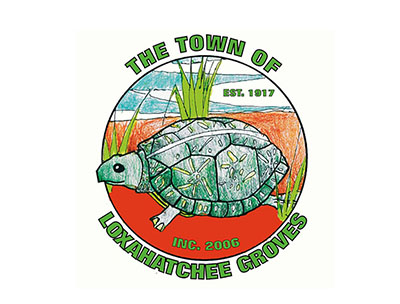 The Palm Beach County Sheriff's Office needs a policy to get tougher with packs of dirt-bikers and ATV riders roaming Loxahatchee Groves, especially on the weekends, Mayor Lisa El-Ramey said after the perennial issue came up again at the Tuesday, Feb. 2 meeting of the Loxahatchee Groves Town Council.
The roar of dirt bikes and ATVs often can be heard in many parts of Loxahatchee Groves, according to council members, startling horses and drivers on the town's narrow and dusty roads, sometimes invading private property, looking for fun but putting themselves and others at risk.
"Unfortunately, it's a real problem," El-Ramey said. "We're seeing a lot more aggressive riders. On the weekends, it can be very loud."
El-Ramey would like to see the issuance of fewer warnings and a lot more actual citations to errant dirt bike and ATV riders, many of whom are not local residents, she said. Plus, more coordination is needed between the town and the PBSO, which provides law enforcement services in the municipality.
Councilwoman Laura Danowski brought up the issue, explaining that she was hearing reports of "aggressive riders" traveling in groups.
Continued development outside of Loxahatchee Groves has limited where ATV and dirk-bikers can ride. "They have no place to ride legally in the area," Vice Mayor Marge Herzog said.
As commercial and residential development continues, it's only going to get worse, said PBSO Capt. Craig Turner, who is in charge of policing in the town. He assured the council that the PBSO is doing everything it can to deal with the problem within the limits of its current resources. However, he added, those resources would be increasing by two refurbished ATVs within the next three to four weeks.
PBSO District 17, which encompasses Loxahatchee Groves, includes approximately 13 square miles and has a direct service population of more than 3,300 residents and is staffed by five road patrol deputies, according to the PBSO web site. In addition, the district receives support from Community Policing, K-9, Aviation and Traffic divisions. But with a stated PBSO policy not to chase ATV and dirt-bikers if they run, enforcement is difficult, Turner said.
El-Ramey said she is not so sure that the enforcement issues are entirely related to resources or manpower.
"We're unique," she said, noting that the town features everything from small-lot homes to 80-acre parcels and working farms. "It's the old square peg, round hole thing. I'm not sure what they're doing works for us."
In other business:
• Accountant Terry Morton of the firm Nowlen, Holt & Minor PA presented the council with a 90-page audit of the town's fiscal year 2019 books, which had been due June 30, 2020, but was delayed due to COVID-19 and a change in town administrative leadership.
Councilwoman Phillis Maniglia pointedly asked, "Was there any money missing?"
"All the money coming in was accounted for," Morton replied.
After the meeting, El-Ramey said the only surprise to her in the audit was that "we were better off than we thought we were in 2019."
Morton also told the council that the audit of the town's fiscal year 2020 finances was on schedule and that he expected it to be delivered prior to the June 30 deadline.
• Representatives of J&J Farms came before the council to share that they would be asking for a change that would allow them use of the 11,000-square-foot second floor of the existing building at the northeast corner of Southern Blvd. and F Road for office space. J&J, which has moved its actual farming operations from the Loxahatchee area to Indian River County, plans to relocate its corporate headquarters from 4003 Seminole Pratt Whitney Road to the location on Southern Blvd., allowing some 40 to 50 skilled employees to remain in the area. Doing so will require changing the usage limitations on the building from strictly medical to medical/professional, J&J Farms Chief Financial Officer Alex Torres said.
• The council approved a proclamation honoring the Village of Wellington on the 25th anniversary of its incorporation. Members of the Loxahatchee Groves council will present a commemorative plaque to the Wellington Village Council on Tuesday, Feb. 9.
• During the public comment portion of the meeting, Jo Siciliano expressed concerns about frequent traffic backups on B Road to cross or turn onto Southern Blvd., generated by traffic exiting the Publix shopping center at the northwest corner of the intersection. She said that it was her understanding that at one time a traffic circle was planned for B Road and asked the council to investigate the issue and take whatever necessary steps to improve the traffic flow.
• Town staff reported that it continues to work with the Federal Emergency Management Agency to recover approximately $300,000 still owed the town in Hurricane Irma disaster relief funds. The town has received approximately $200,000 related to the September 2017 storm. Multiple administrative changes at FEMA have delayed the payment.