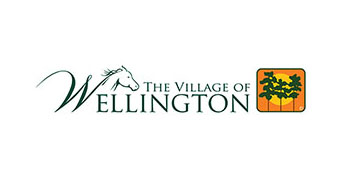 With a looming deadline for changes in manure disposal, Wellington's Equestrian Preserve Committee came to one solid conclusion after a wide-ranging, two-hour discussion on Wednesday, Feb. 3 — the problem would not be solved that night.
Most of the manure produced within the Equestrian Preserve Area has in recent years been collected and trucked out to U.S. Sugar and some smaller farmland to be spread on fallow land along with nitrogen-free fertilizer. Together they provide some nitrogen that boosts crop yield, increases the sugar content and holds water due to the bedding, which is some 92 percent wood.
A year ago, U.S. Sugar announced that as of Feb. 12, 2021, it would no longer accept manure, and has held to its position despite calls from Wellington staff, Assistant Planning, Zoning & Building Director Mike O'Dell explained.
Committee members expressed a great deal of concern over the situation.
"I want to know who is supposed to talk to U.S. Sugar that hasn't done the job," Committee Member Carlos Arellano said.
"It's sort of astounding that we're sitting here on Feb. 3 discussing this, when the deadline is Feb. 12," Committee Chair Jane Cleveland added.
Three members of the manure processing industry were invited to come in and give their insights. Chip Coulter of HiPoint Agro Bedding told the group about a new process his privately funded organization is pioneering to recycle and sell the bedding and make electricity for Florida Power & Light out of the manure. It is not going to be operational before the Feb. 12 deadline, nor will it handle all of the waste, but it does provide hope for the future.
Also speaking was Justin Hickey of JH Hauling, who has been in the field of manure hauling for three decades, building his private business with no help from the village into one of the industry's top leaders. The third speaker was Oswaldo De Armas, who manages farmland in the Swannanoa Drainage District.
Committee Member Annabelle Garrett commented that the changing of the water flow in the Everglades has put additional emphasis on environmental situations that scientists believe is created by nitrogen runoff.
Other committee members were not happy that equestrians are being held to account for the issue.
"The argument that has been used in Wellington is that the horses are to blame, but the truth is they can't pinpoint where it comes from," Committee Member Haakon Gangnes said.
Hickey said that more distant spreading locations could be available, but they tie up trucks longer because of the distance traveled, necessitating additional equipment to haul the same amount of manure within the same time frame. He said that the cost per load, with the way things are, could nearly double and lead to illegal dumping problems.
Gangnes suggested other organizations change their policies, suggesting a lobbying effort to get U.S. Sugar and the Solid Waste Authority to take more manure.
Cleveland suggested a resolution asking the Wellington Village Council to do something about the looming manure deadline.
Gangnes asked if the village could make grants for the haulers to buy more trucks to use to haul the manure. He also complained to Hickey about other problems he has with the hauling industry. "If you show up with the truck that already has half a load in it, and you're charging the people for the load, then you're ripping off the client," he said.
Hickey said that is not an issue with his company. "You don't have that happen with us," he said.
Gangnes said that retrofitting trucks with gauges to measure loads being picked up is a solution to that problem.
Hickey suggested that is not a solution for the problem at hand but said it might be of interest to other haulers. "They may want to retrofit," he said. "I don't think it's a good idea, but then, hey, I've only been doing this 31 years."
De Armas was also not sure if that was going to work. "Are you talking about putting in electronics and sophisticated equipment and then driving over all the rough dirt roads these trucks drive on?" he asked.
Cleveland asked everyone to stay on the current topic, which was where to haul manure to. "I'm not hearing any solutions," she said.
Gangnes then asked, "What about a transfer station?" to many simultaneous comments from other committee members that such a course of action doesn't solve anything, and the manure still has to go somewhere.
Hickey said that he would buy land to spread the manure on if he had the down payment.
"Maybe Wellington needs to talk to [Hickey]," Garrett responded. "The last I checked, the equestrians were part of Wellington."
Gangnes suggested making the upgrades necessary to carry the manure farther away.
"Why don't they just buy more trailers?" he asked. "I also want to know if they could build ramps on the side of the railroad tracks that they could lift the trucks up then dump them into the rail cars."
This kind of outside-the-box thinking caused Cleveland to again remark, "We're getting too far afield. Let's bring it back to what we're discussing."
Gangnes asked what the village plans to do once the manure begins stacking up.
"Why do we have to handle the manure?" he asked. "The village has to make a capital improvement and do something about this. Do you know if Palm Beach [County] would be open to a discussion of providing land to put manure on and solving the problem?"
O'Dell attempted to answer each of the questions but kept being interrupted.
"This idea that this is a Wellington problem, I still take issue with," he said. "We are part of the problem, we are part of the industry, but we are not the entire industry, and this issue is much larger than the Village of Wellington, as we have told you time and time again."
Cleveland said that the conversation is going to continue in the months ahead. "We have a huge problem and no answers tonight," she said.