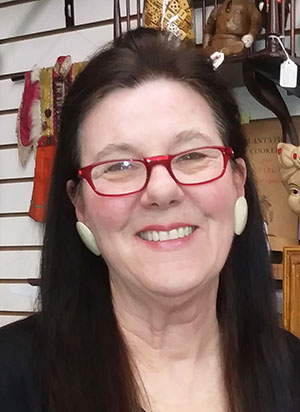 THE SONIC BOOMER
Valentine's Day is just about here, and I am soooo in love!
I'm in love with my husband, my kids, my parents and every single one of my family members (odd, but true).
I'm in love with the fact that all those scientists put their heads together and came up with a vaccine for those of us who want it. (For the rest of you, two words — natural selection.)
I'm in love with looking forward to the world slowly grinding back into motion, which will allow us to eat in restaurants, go to movies, work out at the gym and go swimming. I had planned to go on my first European cruise last year, but now I'm thinking 2022 will be just fine — as long as they can get the mutations under control and other countries start opening up their borders.
I'm even in love with the idea of doing things in groups — something I formerly avoided like the plague but, since the plague, have sort of missed. (Isn't it funny how that works?)
I'm also in love with things I found to amuse myself while in "lockdown" — things like decoupage and online Scrabble and cooking (no, not cooking — faithful readers know that is just me, teasing my ever-hopeful husband).
What are you looking forward to doing the most? What have you missed, that maybe you didn't think you would ever miss? Or whom?
I (of course) want to go to Disney World, then to visit my sister in L.A. and, finally, to help my sister-in-law in Texas clean out her garage (as I said I would do way back in 2019).
But, before all that, my very first order of business is to get myself back up to my home state of Wisconsin to visit my 92-year-old parents who have each been locked in a single room for most of 2020. How they kept their sanity is beyond me. But now they — and the care facility staff — have been vaccinated, and my parents will be allowed to eat in the lunch room again and to see each other! (I throw that out there in case any of us thought we had it bad.)
I also send a belated thank you to the inventor of the television set. For all the harm he's done, he saved the sanity of many of us last year.
And to every teacher in the world, I think you may have finally gotten the appreciation you so long deserved. (Now for the money!)
Here are three of my post-virus predictions:
1) The number of marriages will go up (and the number of divorces will go way up).
2) Families who have been forcibly separated will enthusiastically get back together (then voluntarily and just as enthusiastically separate).
3) children will celebrate being back in school (then start counting the days until summer vacation). In other words, things will get back to normal!
And to you, my dear readers, happy Valentine's Day!