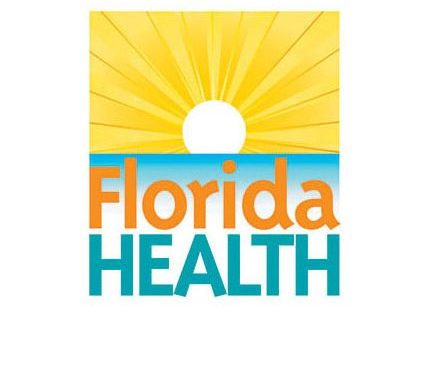 Getting vaccine shots into the arms of county residents remains the top priority for the Palm Beach County Commission.
On Monday, Feb. 8, the board extended its emergency order on facial covering requirements countywide until Feb. 19 and the COVID-19 state of emergency order until Feb 21. Those orders have been extended every few weeks since last spring — and will almost certainly be extended again later this month.
At the board's Tuesday, Feb. 9 meeting, Florida Department of Health-Palm Beach County Director Dr. Alina Alonso and new Emergency Management Director Mary Blakeney updated the commissioners on the status of the pandemic.
While overall cases in the United States seem to be dropping, Florida's case numbers remain serious.
"Florida has the highest number [of coronavirus cases] right now, and that makes perfect sense since we have people traveling from all over the country to Florida, so we need to be very careful," Alonso warned. "People are letting their guard down and are forgetting to have their masks inside, and they're forgetting to use their masks when they are with other people. We just have to be extra, extra careful because we do not want these virulent viruses to spread. That could be disastrous and put us into another wave."
Alonso went on to explain that according to the CDC, the new virulent mutations of the virus can be controlled by the vaccine — so far. She provided details on how despite a spike in early January, the graph of new COVID-19 cases is decreasing.
"If that graph continues to come down, we probably have another three or four months until it comes down to where we can be safe," Alonso said. "We are doing a great job, and people are happy about the vaccine, but they cannot forget that this is not over. This curve has to come all the way down. Each time that we have gotten a little relaxed, thinking that it has gone away, it pops back up. It starts coming down, we get careless, goes back up. So, let's do it right this time."
As of Monday, Feb. 8, Palm Beach County has had 111,437 total positive cases. This includes 5,759 hospitalizations and 2,269 deaths due to COVID-19.
With all the data being collected and shared, Alonso focused on three main areas of concern — the cases per day, the daily positivity rate and the total positivity rate. The new cases per day in Palm Beach County averages 597. The daily positivity average is currently 7.79 percent, which is higher than the Department of Health would like to see, but better than it was. Alonso hopes that it drops closer to the 5 percent target soon. The total positivity rate of all individuals tested continues to be very high at 15.71 percent.
Alonso then shifted to the vaccine rollout, noting that Palm Beach County is still in Phase 1, which is in place while the vaccines remain in limited supply. As of Monday, Feb. 8, 134,970 county residents have received the first dose of a vaccine, and an additional 55,800 people have received both doses.
"Based on the 2019 [census] data, Palm Beach County with this 190,770 people who have been vaccinated, we are at 13 percent of our total population — higher than Florida (9 percent), higher than Broward (8 percent) and higher than Miami-Dade (7 percent)," Alonso said. "To me, this is a great accomplishment."
The second portion of the presentation was provided by Blakeney.
"Our overall positivity rate continues to increase, an increasing trend since mid-October 2020," Blakeney said. "The trend this week, compared to last week, has flattened a bit. On average, about 22 percent of ICU beds countywide are currently occupied by COVID-19 patients."
More than 730,000 people have been tested for COVID-19 in Palm Beach County, which amounts to nearly half the total population.
"On a positive note, daily lab positivity rates have decreased four weeks in a row. Our hospitalization and ICU rates are decreasing, and our med-alerts have decreased," Blakeney said. "Another sign of hope is that we have vaccinated more than 190,000 people. We have been number two in the state for shots in the arms and are close to being number one. We have vaccinated more than 156,000 seniors in our community."
Commissioner Melissa McKinlay asked for a more specific breakdown of the vaccine data.
"If we can figure out how many people have been vaccinated in our county, why haven't we been able to get that data by zip code?" she asked.
Alonso responded she did not have access to that data, or else it would have been provided from day one. She has requested that information several times without result and suggested that the request be made to the Department of Emergency Management at the state level. "Every county is looking for that," she added.
McKinlay also asked for clarification on whether county residents who have received vaccines actually received their shots within Palm Beach County. Alonso explained that vaccines are recorded by residence, so there is not information on whether the vaccines were obtained in another county, or even outside Florida.
"This county was a bit slow to start, so I would have to guess that a number of our residents were doing those max vaccine sites," McKinlay said.
Alonso agreed to this theory, adding that some residents had received a second dose of the vaccine before Palm Beach County even obtained enough of the vaccine to get started. Most of those cases, however, were healthcare workers, she said.
McKinlay also shared information about concerned phone calls from residents who are worried about being redirected to the South Florida Fairgrounds for their second shot.
"They are scheduled to open. We've got the vaccine, so it's all a go," Alonso said. "Every appointment has been redirected to the fairgrounds. They will be able to get their second dose. There's no shortage of second doses."
There continues to be a supply and demand issue, but Alonso made several points very clear: there is not a shortage of doses for individuals requiring the second shot of a COVID-19 vaccine, vaccinated individuals are not being counted twice, and while the state's vaccine web site is available to county residents, the backlog is substantial, and residents should not expect an appointment for about two months.
Unless specifically contacted and told to go to the fairgrounds, individuals who received their first vaccine shot should return to the original site for the second dose.
For those uncomfortable using the online service, the state's phone number to be placed on the wait list for a vaccine is (866) 201-6754. The county's number for questions and assistance regarding COVID-19 vaccines is (561) 625-5180. Learn more at https://discover.pbcgov.org/coronavirus.