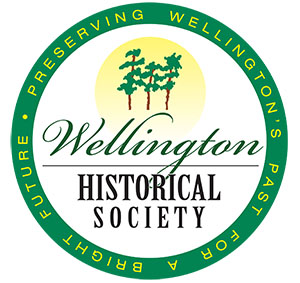 In celebration of Wellington's 25th anniversary as a municipality, the Wellington Historical Society will host a scavenger hunt at the end of March. Participants will collect photos of Wellington landmarks while learning a bit about the people and stories of Wellington's past.
"We're excited to bring this event to the community, which will mark Wellington's 25th anniversary and enable participants to have a great time in a socially distanced outdoor activity," said Laurie Cohen, president of the Wellington Historical Society. "We believe they'll enjoy learning about Wellington's past with the clues that lead them to different parts of the community."
The scavenger hunt takes place the weekend of March 27 and March 28. It was on March 28, 1996 that the Village of Wellington became operational after residents voted the previous year to create their own local government.
But the history of Wellington goes back to the community's earliest days — and so do the clues in the scavenger hunt. Learn a bit about Charles Oliver Wellington, for whom the community is named, and other pioneers who helped shape the community. Players will have an opportunity to win great prizes for successfully finding the answers to the 25 clues contained in the scavenger hunt.
"We think this is a perfect family-friendly activity for a small group of friends, civic groups or family members," Cohen said. "All the answers can be found within Wellington, and it offers a chance to see locations in Wellington from a new perspective. We hope everyone will join us on the Wellington Promenade that Sunday as we draw for prizes and celebrate Wellington's 25th anniversary."
Participants who share posts on social media during the hunt will have additional chances to win prizes.
The cost is $25 for up to five team members. The clues will be e-mailed to participants upon receiving their registration. Get a jump on your search by registering in early March. The first 100 to register will receive swag bags with Wellington pins and other goodies.
To be eligible for the prize drawings, turn in your completed scavenger hunt answer sheet between 3 and 5 p.m. on Sunday, March 28 at the Wellington Promenade on Lake Wellington behind the Wellington Community Center at 12150 W. Forest Hill Blvd. You'll receive tickets to place into the receptacles for the prize drawings of your choice. Light refreshments will be served. Drawings will begin at 5:30 p.m.
For full scavenger hunt details and registration information, visit www.wellingtonhistoricalsociety.org.