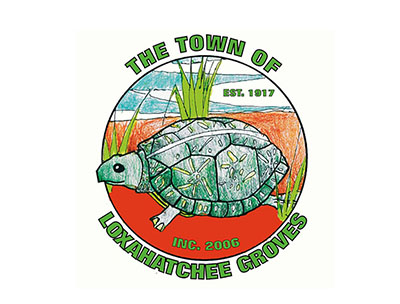 Dust has deviled Loxahatchee Groves residents for years, but on Tuesday, March 2, the Loxahatchee Groves Town Council heard about two road products that could be manna from heaven — if either of them work.
That's what council members hope to find out after unanimously approving programs to test both products.
The water-soluble Global Environmental Solutions product will be applied at ratios of 100, 75, 50 and 25 percent of recommended use on North B Road from Okeechobee Blvd. to North Road.
The Soil20 product, also water-soluble, will be applied on D Road between Southern and Okeechobee boulevards.
Both products claim to be environmentally friendly and could be applied using the town's existing water truck with little modification and without rendering it unusable for plain water, the council was told.
"I'm not in favor of road paving, but the roads are terrible," Tangerine Drive resident Lisa Cruz said during public comments. "My neighbors and I run our sprinklers every day to keep the dust at bay."
"The dust issue is of pivotal concern," agreed Brian McNeil, an equestrian and town resident since 1999. "Respiratory issues for horses are 16 times greater than for humans. Horses suffer constantly from dust."
Citizen complaints have been many and council battles frequent over proper use, or lack thereof, of the town's water truck to wet down the dirt roads. Using dust-retardant products sounds like it could be a great alternative, Councilwoman Phillis Maniglia noted. "We'd be crazy if we don't start trying something new," she said.
Councilwoman Laura Danowski agreed. "We have to do something different," she said.
Paul Christle, representing Palm Beach Gardens-based Soil2O, told the council that his product was a "super-absorbent polymer."
"Think of them as microscopic sponges that swell up when they come into contact with water," he said, explaining that they then bond with dirt particles.
Once a base coat is in place, a weekly maintenance coat must be applied, Christle said. That sounded like a non-starter to Vice Mayor Marge Herzog. "We have enough trouble getting people to do what already needs doing [with the water truck]," she said. "I don't think that's going to work."
McNeil briefed the council on the Global Environmental Solutions product but said that he was not speaking as a representative of the New Hampshire-based company. Still, he said he could facilitate a test.
McNeil shared his personal experiences with the product in horse arenas in many locations and environmental conditions, explaining that he was most impressed by how it performed in the very dry conditions of Southern California at the J.F. Shea Therapeutic Riding Center in San Juan Capistrano.
"It serves dozens of severely disabled children, including many with respiratory issues," he said. "It has been used extensively there to protect animals and humans."
McNeil said he is familiar with some arenas that have gone as long as four years without a reapplication. He predicted that once applied in the correct amount, it could last up to a year on local roads, since once applied, it does not wash away.