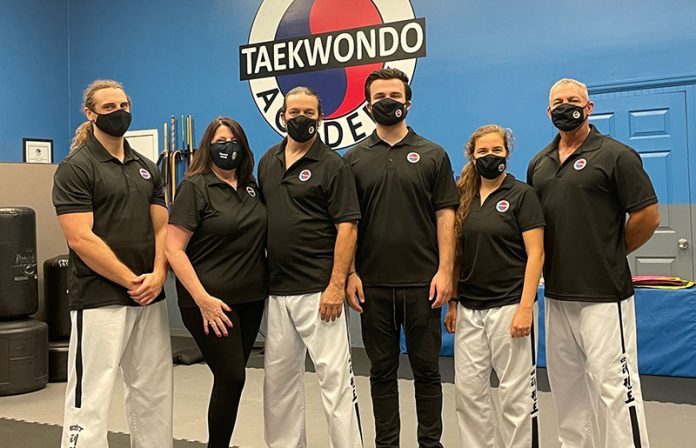 Owners Grandmaster Gustavo Pope-Guerriero and Master Barry Rivera opened the doors to the new home of the Pope Taekwondo Academy on Saturday, March 13. Although visitors rotated in and out due to COVID-19 restrictions, more than 150 students, alumni, family and friends stopped by for the grand opening celebration. Classes were held for beginners in the Little Tigers and Little Dragons divisions, children and young teens ages 6 to 13, and adults 14 and older. A special black belt class was given as lower-ranking belts watched with inspiration.
The Pope Taekwondo Academy, formerly X-Treme Taekwondo at Ultima Fitness, was born out of a simple idea to bring high-quality, traditional martial arts education to the entire community. Grandmaster Gustavo Pope-Guerriero has been teaching in the western communities for the past 20 years. "Our proven taekwondo curriculum is what sets us apart from the rest," Pope-Guerriero said. "We have assembled one of the greatest teams, which includes two of our longest-standing members, Master Lindsay August and Master Ryan Maass, along with Master Rivera and me."
The academy is offering a complimentary class and a $99 grand opening special, which includes one month of classes and a free uniform. "With more than 125 years of combined experience, the PTA team strives to help our students reach their goals and guide them to live a healthy and enjoyable life," Rivera said.
The academy is located at 11260 Fortune Circle, Suite J1, in Wellington. For more information, or to sign up for a complimentary class, visit www.popetaekwondoacademy.com or call (561) 685-3648.