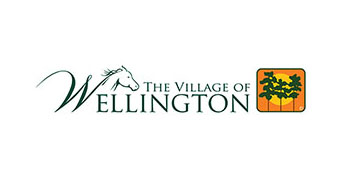 At a brief meeting on Monday, March 1, Wellington's Parks & Recreation Advisory Board approved the removal and replacement of the existing skate park ramps at Village Park on Pierson Road. The board also reviewed the Parks & Recreation Department's first e-newsletter and heard a report on sales surtax revenues and expenses.
"I did a little homework so I could sound intelligent about skate parks, and I think it's long overdue," said Vice Chair Anthony Forgione, who was chairing the night's meeting. "I think it's a great project. It's interesting how [the village] is taking care of all kinds of activities in the park, and I feel we were missing a bunch of young men and young women who like skate parks. I think the skate park is overdue… I found there is a surging interest in skateboarding in recent years.
Parks & Recreation Director Eric Juckett agreed.
"We were getting usage on it when it was not in good shape, so now that it will be completely renovated, I expect the usage to be high," he said, adding that the department will monitor and report on usage.
The renovated skate park at the northeast corner of Village Park has been closed for safety concerns. The project will completely remove and replace the existing structures, updating them and making the refurbished skate park safer.
The new facility will include a half pipe, a bank ramp, two quarter pipes, a grind roll and more. The $130,000 to $150,000 renovation will be overseen by park staff. The skate park has no admission fee, so its usage is free, the same as the ball fields.
"I agree it's great to service all types of activities in our parks," Board Member Steven Levin said.
The funding approval for the skate park, which will be paid for using sales surtax funds, passed unanimously.
Juckett also announced the inaugural edition of the department's new e-newsletter. He said that residents can sign up to receive a customized version based upon their interests by going through the village's web site at www.wellingtonfl.gov.
Deputy Village Manager Tanya Quickel reported on sales surtax revenues, explaining that as of Jan. 31, 2021, the Village of Wellington had collected some $661,000 in tax revenues, about $16.9 million to date since the program's inception.
The $661,000 represents approximately 37 percent of budgeted revenues. The funding has gone for two main projects so far, the Wellington High School Sports Complex project and the Town Center Promenade project, each of which is nearing completion.
The sports complex is expected to be finished in July or slightly before. Currently, Phase III is underway, which is the maintenance building, basketball courts and concession building.
The promenade is expected to be completed in April. Only the remaining dock and boat slips need to be completed.