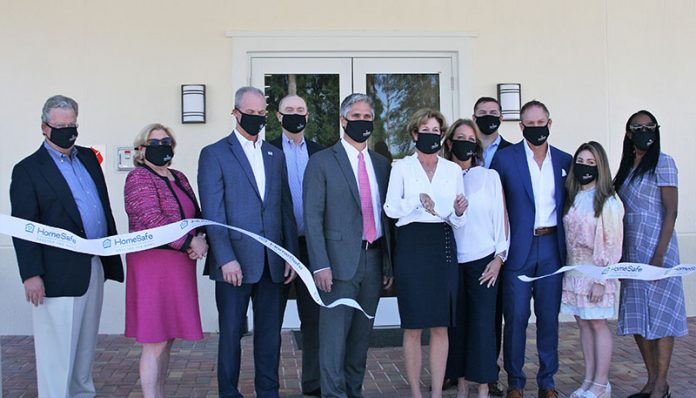 For more than 40 years, local nonprofit HomeSafe has made dedicated efforts to support and protect families in Palm Beach County. On Tuesday, April 6, the organization hosted a special ribbon-cutting ceremony for its newest site, the Sylvester Family West Campus.
The new campus, located on Lyons Road, provides a safe residence for 12 children, all removed from their families due to abuse. In addition to having private bedrooms and bathrooms, the children will also receive comprehensive therapeutic services to help them heal. At the ceremony, HomeSafe also embraced this goal, unveiling a new tag line, "Healing the Hurt."
The general contractor on the project, Verdex Construction, took the venture to heart and presented a check for more than $125,000 back to HomeSafe upon completion of the facility.
For more information about the programs and services offered through HomeSafe, visit www.helphomesafe.org or call (561) 383-9800.