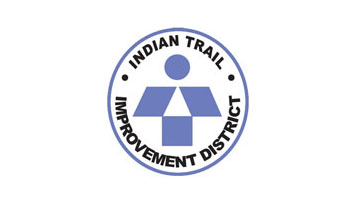 Nearby residents and members of the Indian Trail Improvement District Board of Supervisors asked the owners of the proposed Memory Care at The Acreage facility to consider the rural nature of the area as they make plans for the residential-style congregate living facility on Northlake Blvd.
George Gentile, representing the petitioner, attended the ITID board's Wednesday, April 14 workshop to present about the proposed home for Alzheimer's patients. It is currently moving through Palm Beach County's approval process.
"If people don't like roosters, or the smell of cows or horse poop in the roadway, this may not be an area they're comfortable with," ITID President Betty Argue told Gentile.
Gentile, a longtime resident of Jupiter and the founder of the Gentile, Glas, Holloway, O'Mahoney & Associates land planning firm, said that he understands the area well. "I've got chickens, so I understand," he said.
The windows on the residence would be sealed, so a bit of nearby farm noise would not be an issue, Gentile said. "And the people who will be living in the residence are not the sort who will be driving up and down the roads," he added.
More important is the impact such a facility might have on neighbors in the Grapeview Blvd. area, Argue said.
"We're already struggling with maintaining the rural nature of our community," she explained.
The size of the structure on the 1.6-acre property — 9,367 square feet housing up to 14 residents — is of particular concern to Argue.
"When I originally saw the plan, I thought, 'Holy cow, that's really large!" she said. "The typical residence in our area is 3,000 to 3,500 square feet. So, this is not typical."
The size of the residence in relation to the size of the property is within Palm Beach County code, Gentile said. He assured the supervisors and residents in attendance that the property will be well landscaped and that there will be a sizeable buffer created between Northlake and the residence.
Moore Florida Property Investment LLC was set to go before the Palm Beach County Commission on Thursday, April 22 for approval of a conditional use application to allow the "Type 2 Congregate Living Facility." The county defines such a facility as one which "provides long-term care, housing, food service and one or more assistive care services for persons not related to the owner or administrator by blood or marriage."
The Palm Beach County Zoning Commission previously voted 9-0 for approval. County staff also has recommended approval.
Bob Morgan, president of the Acreage Landowners' Association, was pointed in his question to Gentile.
"Have you had any discussions with Palm Beach Gardens about annexation?" he asked.
"No," Gentile said. "We want to be part of The Acreage, in the county."
The workshop session with Gentile was for informational purposes only, and thus no vote by the supervisors was required.