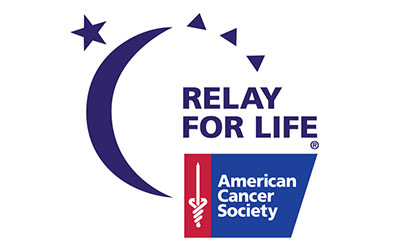 After being scrubbed last year during the opening days of the pandemic, the American Cancer Society's Relay for Life event will return this year with a pandemic-friendly version presented Saturday, May 1 from 3 to 7 p.m. at the Micanopy Pavilion at Okeeheelee Park.
"The American Cancer Society decided to hold off on any in-person events until after June, so it will look different," Senior Development Manager Lisa Noel said. "It's a drive-through, so it is larger and more spread out. You drive up to the tents, which are about 40 feet apart. There is plenty of room between the booths, so there won't be traffic tie-ups."
Participants are invited to decorate their cars for the event.
"We came up with this because we know people want to get out and do something," Noel said. "We wanted to keep everyone engaged this year after missing last year."
Entitled "Once Upon A Cure," the Drive-Through Purple Market and Concert features food such as dinners, desserts, cookies and unique items for sale, and popular entertainers Michaela Paige and the Blue Reign Band will perform a drive-in style concert in the adjoining field.
"You can even purchase products ahead of time at Eventbrite so there is less money changing hands. The products will be prepackaged for you," said Noel, who noted that cancer patients and survivors are more vulnerable to other diseases, so reducing the money being used is another safety measure.
There will be a pick-up area with a special gift for each cancer survivor and caregiver.
"There will be snack boxes this year, where in past years we offered a four-course meal, but that is just not feasible," Noel said. "There will still be shirts, medals, sashes and swag bags."
Best of all, all proceeds go to the American Cancer Society for the nonprofit's crucial on-going work.
Noel said that the American Cancer Society is currently focused on screening for different cancers, because many people may not have been screened properly over the past year. "Transportation to and from treatments will be up and running again soon," she said.
Another ACS priority is the growing network of Hope Lodge facilities, which are strategically placed near cancer specializing medical centers. "They are a work in progress," Noel said.
Hope Lodges provide lodging to cancer patients and caregivers who need to travel to these other cities for treatment. They are scheduled to be reopening as well. "These were closed for COVID-19, but the keys were turned over to hospitals to use the lodges for first responders to stay, get a shower or some rest, and eat something in the kitchens," Noel said.
The Relay for Life is more than just a fundraiser.
"Saturday's event helps to raise money, but also celebrates the community's cancer survivors, caregivers and anyone currently going through cancer treatment," Noel said. "The event is free but there are plenty of things to buy."
This year's sponsors include Pratt & Whitney, Pickup4ACS.org, Wellington Regional Medical Center, Abbey Delray, Fidelity National Title and CarePoint.
Okeeheelee Park is located at 7714 Forest Hill Blvd. For more information and a complete event schedule, visit www.relayforlife.org/palmbeachfl. To reach the Eventbrite page for information and pre-purchases, visit www.eventbrite.com/e/144308537721.