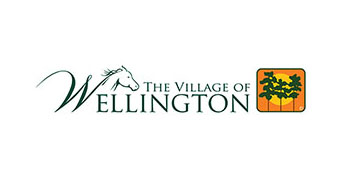 Wellington Parks & Recreation recently announced the highly anticipated return of food trucks and concerts to the Wellington Amphitheater, located at 12100 W. Forest Hill Blvd.
The popular Thursday night Food Truck & Music Series has returned with local bands and artists accompanying approximately 15 food trucks each week. Food trucks will be on-site from 5 to 9 p.m., and live music performances begin on stage at 6:30 p.m.
Upcoming performances include the Flyers Rock Band on May 13, Neil Zirconia "The Ultimate Faux Diamond" on May 20, and the Sinatra, Martin, Darin & Vail Tribute by Johnny T. on May 27.
Tribute concerts are also coming back in May, with some modifications. While tribute concerts are free to attend, ticket registration will be required through Eventbrite. Instead of a single night, concerts will be scheduled for Fridays and Saturdays at 8 p.m. Gates will open for entry at 6:30 p.m. The same band will perform each night in order to provide more opportunities for community members to attend a particular show.
May's tribute concerts include the Blues Brothers Soul Band on May 7 & 8 and the Creedence Clearwater Revival Tribute by Green River on May 21 & 22.
Tickets will become available for registration beginning on the Monday prior to each scheduled concert. Space is limited, and one ticket is required per attendee (including children, toddlers and babies). For additional information, and to register, visit www.wellingtonfl.gov/eventbrite.
Masks are required for all amphitheater events except while eating or drinking, and guests are encouraged to bring their own blankets or lawn chairs for seating. All attendees are expected to follow recommended social distancing and CDC guidelines.
To view the schedule of free events coming up at the Wellington Amphitheater, visit www.wellingtonfl.gov/amphitheater.