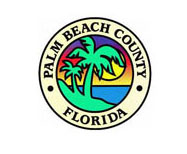 The Palm Beach County Department of Housing & Economic Sustainability recently announced the availability of the Community Development Block Grant Coronavirus Mortgage Assistance funds. This program will provide emergency financial assistance to qualified homeowners who suffered adverse financial impact from COVID-19 and are delinquent in their first mortgage and escrow payments. Additionally, funding may assist with second mortgages, late fees, condominium and homeowners' association payments, special assessments and other mortgage associated costs.
Up to 6 months of assistance (not to exceed $10,000) will be provided to income-eligible households who are at least one-month delinquent in their mortgage, escrow payments, and/or condominium and homeowners' association payments. Requests for assistance will be reviewed based on approved criteria. To qualify, homeowners must demonstrate that the costs are directly tied to COVID-19.
All applications must be submitted online and will be processed on a first come, first eligible basis. The online application will open on Friday, May 7 at 8 a.m. and close Monday, June 7 at 11:59 p.m. Applications can be accessed at www.pbcgov.com/hes.