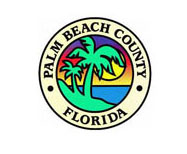 The Palm Beach County Commission has issued a proclamation designating the month of May as National Foster Care, Speak Up for Kids and Guardian ad Litem Month in honor of the hard work and dedication exhibited on behalf of vulnerable child populations across the county.
There are 20 Guardian ad Litem Circuits in Florida, with Palm Beach County (www.galpbc.org) designated as the 15th Judicial District. The Palm Beach County Guardian ad Litem circuit director is Michelle Canaday, while the executive director for Speak Up for Kids is Coleen LaCosta. Together they serve as Palm Beach County's dynamic duo of child advocacy.
In addition to the Palm Beach County Commission, the cities of Boynton Beach, Delray Beach, Palm Beach Gardens, the Town of Lake Park and the Village of North Palm Beach have either already issued proclamations or have agreed to do so this month. In May 2022, Speak Up for Kids will host the inaugural Celebration of Advocacy Luncheon to honor volunteers and city and community leaders in the continued effort to protect, advocate and speak up for children.
"Last year, we asked the Palm Beach County Commission, as well as each city, to sign a proclamation in support of May as National Foster Care Month, in addition to recognizing the work of Speak Up for Kids and the Palm Beach County Guardian ad Litem," LaCosta said. "We were at the height of a pandemic, and still, the support was tremendous. This year's support has been no different."
The need for volunteers is also great.
"We are looking for opportunities to engage with each city in Palm Beach County to forward our mission of ensuring each child involved in dependency court proceedings has a Guardian ad Litem; in essence, a voice in the court system representing only the child's best interest," Canady said. "With hundreds of children currently awaiting a volunteer, the need is great, but we continue to be encouraged by the outpouring of support and the opportunity to build awareness."
Speak Up for Kids (www.speakupforkidspbc.org) is the exclusive nonprofit supporting the efforts of the Palm Beach County Guardian ad Litem program and the close to 700 volunteer child advocates who provide oversight and support to children while also serving as their voice in the court system.
The work of volunteer child advocates and their associated nonprofit supports generates savings to Florida of almost $20 million, estimating it would take an additional 450-plus employees to perform the work of the statewide network of Guardian ad Litem volunteer advocates. In Palm Beach County, there is a savings of greater than $1 million in salaries and mileage reimbursement costs alone.
Speak Up for Kids and the Guardian ad Litem Program work hand-in-hand to not only train and appropriately equip volunteer advocates but to also locate potential foster and forever families and provide funding for activities so children in the system can participate in activities comparable to their peers, including sports, birthdays and music lessons; all allowing for normalcy during the most chaotic time in their young lives.