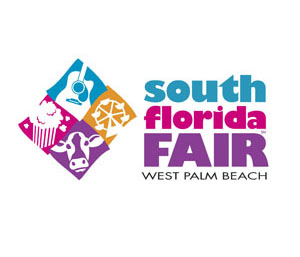 Due to popular demand and as a thank you to fairgoers who supported the mini-fair in January and the current fair, South Florida Fair organizers are bringing back $2 Tuesday.
That means admission to the fair on Tuesday, May 18 will be just $2 and may be purchased at the gate. Kids 10 and younger will be free. In addition, every food vendor will offer a sample food item for just $2 and most rides also will be $2.
South Florida Fair organizers first offered $2 Tuesdays during the 2017 fair as part of a "Fat Tuesdays" promotion during that year's New Orleans-themed fair.
The $2 admission includes various exhibits, interactive activities, shows and entertainment, including the ever-popular ice skating show, a Vegas style comedy hypnotist show, Steve Trash's Science of Ecology show, the Agricadabra: Going Green with Ag show, street performers, concerts on the Coca Cola stage, the Cool Zoo exhibit with live tortoises, birds and butterflies, baby marmosets, a 40-foot Lego exhibit, the all-new Sundy Fresh Market, an augmented reality experience titled "Air, Land & Sea," agricultural shows, Yesteryear Village's exhibit of small and baby animals, and of course, racing pigs.
For more information about the fair, visit www.southfloridafair.com.