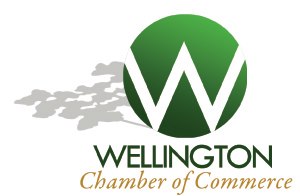 After being delayed six months in 2020 due to COVID-19, the Wellington Chamber of Commerce's signature Flavors of Wellington event is back to its spring schedule for 2021, set for Thursday, May 20.
Rather than gathering a huge crowd of people together in one location, last October's event took small groups to area restaurants to sample food and drinks.
This unique mobile food event was so well received, that the chamber is hosting Flavors in a similar way later this month.
However, if you don't have your ticket yet, you better act fast! Only a few tickets are left for anyone, over age 21, who wants to take a tour of eateries and entertainment in Wellington.
The signature tasting event offered annually by the Wellington Chamber will showcase some of the best venues throughout the village in a magical moving tour that will run from 6:30 to 10:30 p.m.
"People preferred many of the things we did last year, so we made some more innovations for this year," Wellington Chamber Executive Director Michela Green said.
She explained that each stop lasts 15 minutes and features samplings of savory foods, sweet desserts, signature libations and even entertainment at some locations. Attendees can meet the local proprietors as they showcase their wares. Some venues may feature two hosts. The judges will be local celebrities.
Green said that the new concept features sponsored luxury passenger buses that transport participants starting from different venues along a route to each of the Flavors 2021 vendor stops. Sponsors can use the public address and video equipment to explain about their organization during the bus jaunts.
"Each of the 10 buses of 36 participants has an ambassador to keep the tour organized and moving, and we'd like to thank the sponsors of the Flavors 2021 event, FPL and Gast Construction Group," Green said.
This year is the 18th edition of Flavors and the second pandemic-compliant version that takes participants by bus to the 10 locations throughout the community, rather than gathering everyone together at one location.
"All COVID-19 precautions will be taken," Green said.
Each attendee will have their temperature checked and must be masked. The buses will be sanitized according to CDC recommendations at each stop prior to passengers embarking after each venue. Everyone must pre-register and check-in at their assigned venue.
For more information, visit the Wellington Chamber at www.wellingtonchamber.com or call (561) 792-6525 to secure tickets.