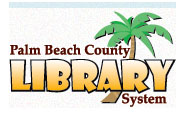 The Acreage and Royal Palm Beach branch libraries are among 15 branches participating in the Palm Beach County Youth Services Summer Food Service Program, which runs through Aug. 6 from 11 a.m. to 1 p.m. Meals will be provided to eligible children ages 18 and under during the summer.
Meals and snacks are also available to mentally or physically disabled people who participate in other school programs. Youth Services administers and monitors the program, funded by U.S. Department of Agriculture and the Department of Education.
Parents picking up kits without their child present must bring identification for the child. Acceptable forms of identification include student ID, child's passport or other government-issued ID, birth certificate, adoption decree, immunization records and school demographics. Meal kits will not be provided to parents who do not bring their child or do not provide proper identification.
At least one of the locations will be providing the service Monday through Thursday each week.
The Acreage branch at 15801 Orange Blvd. will be giving out food on Wednesday along with the Belle Glade and Clarence E. Anthony, Gardens, Hagen Ranch Road, Jupiter, Loula V. York and Tequesta branches, and the Main Library. The Royal Palm Beach branch at 500 Civic Center Way will distribute food on Thursday, along with the Okeechobee Blvd. and West Boynton Beach branches. The Glades Road and Greenacres branches will give out food on Mondays. The West Boca branch is the only location giving out food on Tuesday.
The library will once again be partnering with the Palm Beach County Food Bank to help with SNAP benefits. Benefit specialists from the food bank will assist with the Supplemental Nutrition Assistance Program (SNAP) application process and conduct the food stamp interview. Specialists can also help with other benefits applications available through the Access Florida system, including Medicaid and Temporary Assistance for Needy Families (TANF). Applicants must call a benefits specialist to schedule an appointment.
The Royal Palm Beach branch provides interviews on the second and fourth Thursdays from 10 a.m. to 4 p.m., as well as other locations. Contact Benefit Specialist Riquet Lucien at (561) 790-6030 to make an appointment.