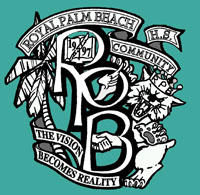 Thanks to a donation from Project Lead the Way, students at Royal Palm Beach High School will have the opportunity to take a new course in the high-demand field of cybersecurity. The $10,000 donation for the computer science cybersecurity course was approved by the Palm Beach County School Board on May 19.
According to the Project Lead the Way, the course "introduces the tools and concepts of cybersecurity and encourages students to create solutions that allow people to share computing resources while protecting privacy."
The description goes on to point out that "nationally, computational resources are vulnerable and frequently attacked." In the course, students solve problems by understanding and closing these vulnerabilities. The course also raises students' knowledge of and commitment to ethical computing behavior.
The donation "will provide the students with an enhanced educational experience," Central Region Superintendent Valerie Zuloaga-Haines noted in a letter thanking the organization for the donation.
Project Lead the Way is a nonprofit organization that empowers students to develop and apply in-demand, transportable skills by exploring real-world challenges. It collaborates with college, university and nonprofit partners to develop course offerings.