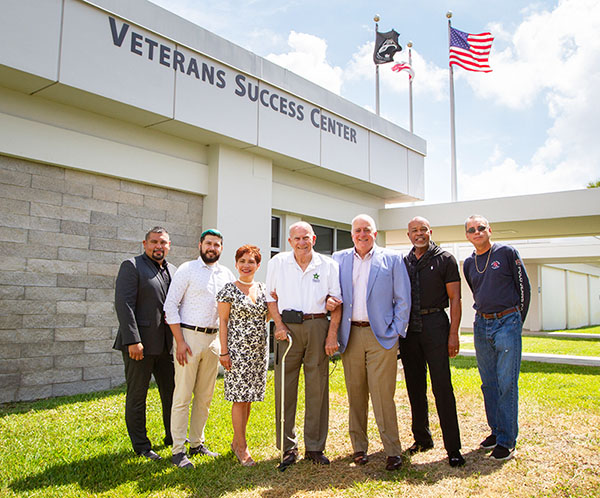 The Palm Beach State College Foundation received a $10,000 donation from the Wellington Community Foundation as part of a continuing partnership with the college's Veterans Success Center to provide scholarships for tuition and education-related expenses for PBSC student veterans who are Wellington residents.
The $1,000 scholarships will be given to 10 PBSC students. Veterans Success Center staff will choose the recipients based on those who are the most in need. The students will use the funds for the fall 2021 and spring 2022 semesters.
"We are pleased and proud to partner with PBSC and the college's Veterans Success Center," said Tom Wenham, a Korean War veteran and chair of the Wellington Community Foundation. "Helping to reduce the cost of college expenses is our way of giving back to Wellington veterans."
This is the second donation by the Wellington Community Foundation. The first, which was also $10,000, was disbursed to eight PBSC Wellington veteran students to use this summer and fall.
The Wellington Community Foundation is a charitable nonprofit organization committed to helping Wellington seniors, children and veterans by improving their quality of life.
To learn more about the foundation, or to get involved, visit www.wellingtoncommunityfoundation.org.