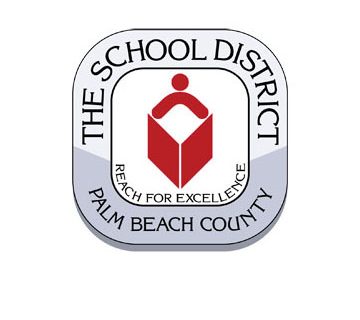 Teachers from Palm Beach County School District-operated schools swept all seven categories at the 2021 William T. Dwyer Awards for Excellence in Education, presented by the Economic Council of Palm Beach County Foundation.
Six of the seven winners went to Title I schools, and four of the winners are from Glades-area schools. The winners were selected for setting the benchmark in excellence in education in the seven categories — Grow Up Great: Early Learning Education, Elementary Education, Middle School Education, Senior High Education, Student Advancement & Career Education, Special Programs and STEM Education.
Syndie White, of Elbridge Gale Elementary School in Wellington, won the award for STEM Education. White teaches third-grade math, science and social studies. She was the School District's Teacher of the Year in 2020 and a finalist for the state competition.
White said that she values what she can bring to her students' lives and the impact she can make on them. "There is this passion and power inside of me that makes me be the best teacher I can," she said.
Jayna Adams Smith of Gove Elementary School won for Early Learning Education. She is a pre-K teacher for special needs students in the Belle Glade school.
"There are accomplishments every day in a special education classroom," she said. "I love my students because they are happy to be here every day, and it makes me happy to be there."
Adams Smith has more than 29 years of teaching experience, and her mother was also a Dwyer award winner.
Dr. Laquandra Golf of Rolling Green Elementary School won for Elementary Education.
Golf said her work at the Boynton Beach school is her way of giving back to the community. "I'm teaching my students to be productive citizens," she said.
Golf was the first in her family to graduate high school, and she later went on to earn her doctorate.
Andrea Kennedy of Congress Middle School won for Middle School Education.
Kennedy said her comprehensive science class is the one that none of her students want to attend, because it's seen as too hard. But by the end of the first semester, her class is where all the students want to be.
"I'm the teacher who is going to push you," Kennedy said. "I'm going to show you that you can overcome just about anything and get where you want to go."
Carla Little-Griffiths of Glades Central High School won for Senior High Education.
Little-Griffiths is a 10th grade reading teacher at the Belle Glade school. Her students motivate her to come to work each day.
"It's not about where they are today, it's about what they are going to become," Little-Griffiths explained.
Benjamin Ford of Gove Elementary School won for Special Programs.
Ford is a former Gove student himself. He said he connects with his students' families and understands their community.
Ford teaches students with special needs. "The first thing I do is change the word from [special] 'needs' to 'differences'," he said. "These students learn differently from other people."
Mari Orsenigo of Glades Central High School won in the category of Student Advancement & Career Education.
Orsenigo is an agriculture teacher at the school. "I'm an advocate for the greatest vocation on earth," she said. "Every day I have the opportunity to motivate and create an environment where students can identify, set, grow and accomplish their goals, not only as individuals, but as members of the community."
The seven winners were selected from a field of more than 450 nominees from Palm Beach County public, charter and private schools. The list of nominees was then narrowed down to 28 finalists, who are judged by nearly 100 business leaders from Palm Beach County.