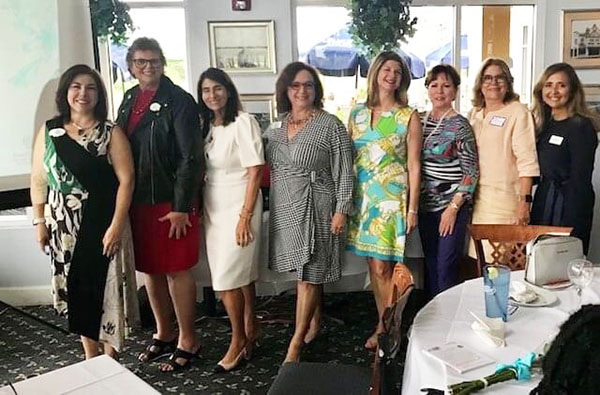 The Executive Women of the Palm Beaches has named its new board for 2021-22. Amy Brand, CEO of Philanthropy Tank, will serve as president.
"I am honored to serve as president alongside a dynamic group of professionals committed to assisting women in leading in the workplace and in their communities," Brand said.
Brand will be joined by Cecilia Hudnet, director of sales at the Chesterfield Palm Beach, as vice president of resource development/membership; Kae Jonsons, development director with the Delray Library, as vice president of resource development/fundraising; Kathy McGuire as vice president of programs and education; Angie Francalancia of the Connection Public Relations will serve as secretary; and Trudy Crowetz will serve as treasurer and immediate past president. Cindy Pollack of Edward Jones is treasurer-elect, while Nellie King is legal counsel. In addition, 2021-22 board members include Jessica Clasby, Sailynn Doyle, Lisa Huertas and Barbara Scarlata. Lena D'Amico, Jackie Halderman, Marlene Ryan, Marcella Scherer and Trixy Walker will serve terms during 2021-23.
The officers and directors were named on Wednesday, June 23 at the annual meeting and board installation held at the Beach Club in Lake Worth. During the meeting, Kae Jonsons was named 2021 Member of the Year and Jo-Ann Clynch was named New Member of the Year.
To learn more, or inquire about membership, visit www.ewpb.org or call (561) 868-7070.