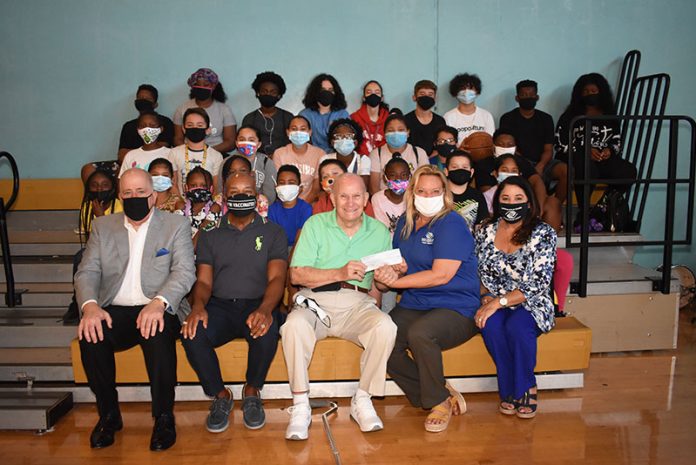 The Wellington Community Foundation's Board of Directors once again teamed up with the Village of Wellington's Community Services Department to help Wellington children attend summer camp.
"It is due to the generosity of our donors that we are able to partner with the Boys & Girls Club and offer Wellington families a program for their children to attend during the summer months," WCF Chair Tom Wenham said.
Many Wellington families have been faced with the decision to stay home and care for their children due to the pandemic or return to work. Many are facing hardships they have not seen before, and the cost for summer camp is just not something everyone can afford.
So, the foundation sees this as a win-win — the students get a fun and safe summer, and some Wellington residents can return to work.
The foundation board unanimously voted to fund this year's summer camp initiative, making it the fifth year in a row that the local nonprofit has sponsored summer camps for Wellington children.
WCF Director Mickey Smith made the motion for the $8,500 donation. "This is what it is all about, helping the children of Wellington," he said.
Members of the board of directors recently joined village staff members to take a tour of the Neil S. Hirsch Family Boys & Girls Club and visit with a few of the campers. "To see the smiles on their faces is just priceless," WCF Vice Chair Maria Becker said.
The Wellington Community Foundation is a nonprofit charitable organization committed to benefiting Wellington's seniors, children and veterans by supporting and improving their quality of life. The foundation counts on its supporters, donors and volunteers all year long, but during a time of crisis, it is even more important to take care of the vulnerable and help "Build A Stronger Community." For more information about the foundation, or how to help, visit www.wellingtoncommunityfoundation.org.