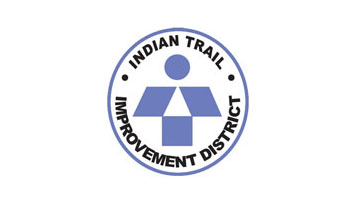 Hearings are underway by the Indian Trail Improvement District's Feasibility and Charter Review Committee and will continue through August to work through the details of a possible incorporation of ITID into a municipality.
The committee was authorized this year by a local bill that passed the Florida Legislature in April and was signed by Gov. Ron DeSantis in June.
The FCR committee is made up of more than a dozen residents from different ITID units that make up The Acreage, as well as three members of the ITID Board of Supervisors — Supervisor Keith Jordano, Supervisor Joni Martin and President Betty Argue, who serves as chair.
The committee also includes a representative from GL Homes, which has committed to become an activated unit of the district once its large residential project west of The Acreage gets underway.
Acreage Landowners' Association President Bob Morgan sits on the committee as an ALA representative.
"We are trying to get the feasibility study completed in order to see if it is a smart idea to do so, or if our taxes are going to skyrocket," Morgan told the Town-Crier.
Morgan also pointed out that once the study is done, it must get approval of the legislature before it is put to a referendum of voters.
The committee already has met several times and will meet weekly on Thursdays through August with specific items to discuss at each meeting. It also has public input meetings set.
"We have limited topics on the agenda because there is so much information," Morgan said.
ITID Executive Director Burgess Hanson, who has experience in municipal management from his time with Deerfield Beach, has been on the sidelines as support staff, observing the committee's meetings, available to answer questions if needed, but does not sit on the committee.
"The committee started working on the charter and mainly focused on discussing the form of government, which would be a council/manager form of government," Hanson said.
Attorneys Charles Schoech and Mary Viator, both longtime counsel for ITID, have also attended the meetings.
"Charlie Schoech is actually working for the FCR committee," Hanson said, adding that he will return with the language requested by the group. "For instance, they wanted to know what was the longest reasonable time that you could live in the proposed municipality before you could run for a council seat."
The group also discussed how a mayor and vice mayor would be elected, as well as term limits for council members.
"There was a question about whether or not you could sit out a term and then run again. Some people did not want that to occur, other members did," Hanson said. "They need to solidify that at this week's meeting."
He added that at a recent Zoom meeting, residents were asked to suggest a name for the proposed municipality.
"The top vote getter was the Town of Indian Trail Ranches, second was the Town of Acreage Pines and the third selection was the Village of Loxahatchee Trails," Hanson said. "The first two were towns, they were very specific about that, but the third one was 'village' because they wanted to differentiate from the Town of Loxahatchee Groves."
The FCR committee generally meets at 6:30 p.m. every Thursday at the Sandhill Crane Golf Club in the Dancing Crane Ballroom on the north side of Northlake Blvd. just east of The Acreage in Palm Beach Gardens. Meetings are also planned at The Acreage library on Orange Blvd. on Saturday, Aug. 7 from 10:30 a.m. to 3:30 p.m., and again at the library on Thursday, Aug. 12 at 6:30 p.m. There has been discussion of a meeting at Seminole Ridge High School on Saturday, Aug. 14 from 9 a.m. to 2 p.m., but that meeting was not finalized as of Wednesday. Visit www.indiantrail.com for more info.