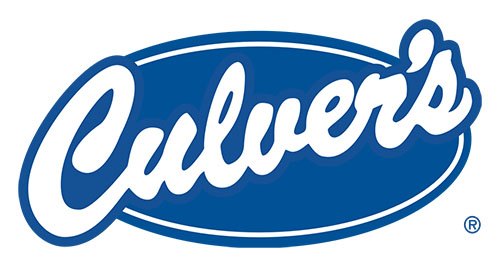 The Loxahatchee Groves Town Council approved a site plan Tuesday, July 6 for a Culver's restaurant on 1.39 acres of land owned by Solar Sportsystems, which is developing the 90.32 acres at the northeast corner of Southern Blvd. and B Road.
An Aldi grocery store has already opened on the site, with several more projects approved, including a Wawa convenience store.
Engineer Taylor Parker, representing the applicant, explained that Culver's is a fast-food restaurant in business since 1984 serving burgers and other sandwiches, shakes and frozen custards, as well as full dinners. It has 4,300 locations in the United States and Canada. The proposed 4,479-square-foot restaurant will be landscaped with a drive-through and pickup area.
"They have ample stacking and parking based on the other sites in the country," Parker said. "They have pickup spaces in front of the drive-through. After you pay, you drive through, and they bring the food out to you. There's sit-down and outdoor seating as well."
Vice Mayor Laura Danowski asked if there is ample space for vehicles pulling trailers, and Parker said that the parking spaces are designed per the town's parking requirements, adding that vehicles with trailers could use two spaces. Danowski suggested that Parker bring that up with the developers, due to the demographics of the town.
"I just don't want to see you end up in a jam with ingress/egress," Danowski said.
Councilwoman Phillis Maniglia asked when Culver's plans to break ground, and Parker explained that the restaurant is part of the overall Groves Town Center plan.
"I happen to be the engineer of record with the Groves Town Center parcel as well," Parker said. "We're currently working on finalizing the master infrastructure to support this phase. As soon as they get those permits in place, [they are] very interested in getting started as soon as possible."
Mayor Robert Shorr asked about the planned equestrian bridge at the northwest corner of the site, and Parker said it's part of the design package
"It's going to be a concrete deck with a roughened surface to allow traction for the horses," Parker said.
Councilwoman Marianne Miles asked about the status of the planned Wawa store, and Parker replied that it is going through the permitting process.
Town Planning Consultant Jim Fleischmann said that he is familiar with the Culver's in Jupiter and commented that it is a different concept than other fast-food restaurants.
"They also have full dinners," Fleischmann said. "I've had the pot roast and the fish and chips there, and I can guarantee that it's really good."
Some council members were critical that the restaurant did not serve breakfast, and Fleischmann said that is a condition of the original county traffic study that was done for the Groves Town Center for all the planned uses that would have put early morning traffic near the peak allowable level if breakfast were allowed to be served.
"One of the conditions of approval on this particular traffic study was that it not open until after 9 [a.m.]," he said, adding that the Wawa plan had been approved before the traffic study.
Fleischmann said the application is consistent with the town's comprehensive plan and land use regulations.
"The Planning & Zoning Board recommended approval at its meeting on June 17 subject to the conditions of approval," he said.
Some council members were concerned about paying the Palm Beach County Sheriff's Office increasing costs for security as that site and other commercial sites are built out, as well as the completion of public areas, including the equestrian bridge.
"I know this is a quasi-judicial hearing for Culver's, so you can't hold them hostage for these other big-picture things, but I am not inclined to look at any big-picture things until they finish what they're supposed to do," Shorr said. "They need to, in my opinion, take that bridge seriously and clean up that trail. A punch list was created months ago."
Parker said the equestrian bridge is part of the developer's first phase of construction that is about to get permitted.
"The master developer is about to come in to see you all for the site plan approval," she said. "They fully intend to construct that with the first phase of construction."
Maniglia made a motion to approve the Culver's site plan, which carried 5-0.