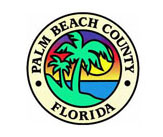 The Palm Beach County Commission agreed at a zoning hearing Thursday, July 22 to make amendments to a restrictive covenant between the 4,872-acre Indian Trails Grove, owned by GL Homes, and the Indian Trail Improvement District, allowing GL Homes representatives to participate in incorporation feasibility discussions now underway by ITID.
Planning Director Patricia Behn said the amendment would give Indian Trails Grove, which has approvals for a largely residential development west of The Acreage, a seat at ITID's Feasibility and Charter Review Committee meetings that are now underway.
"This is a development that was approved in 2016 in District 6 west of The Acreage and within the Indian Trail Improvement District," Behn said. "This amendment was requested by ITID, as they wish to hold stakeholder meetings in anticipation of the district's future incorporation and discussions of the fiscal feasibility study. The governor did sign the bill this year to allow ITID to create that feasibility study, so they would like to have stakeholders, property owners and interested parties involved in that discussion."
Back in 2016, GL Homes' approvals included a restrictive covenant that prevented Indian Trails Grove from incorporating.
"The developer did fulfill this condition, and it did provide this restrictive covenant, as per the condition," Behn said. "But it was not anticipated at that time that ITID would possibly incorporate, and staff is in support of approving the amendment to the restrictive covenant so that Indian Trails Grove has the opportunity to participate in this discussion."
The amendment request included a letter dated July 6 from ITID Executive Director Burgess Hanson supporting the petition from GL Homes to allow it to participate in incorporation feasibility discussions.
"The ITID Board of Supervisors designated one seat for GL Homes as a member of the Feasibility and Charter Review Committee, because the two parties maintain a close and positive working relationship," Hanson wrote. "GL Homes, as the landowner of the Indian Trails Grove Planned Development District, is entirely within the boundaries of the Indian Trail Improvement District and may be included in the boundaries of the proposed municipality."
The letter points out that GL Homes also executed an agreement to form an active unit of development within ITID when residential development begins in the future. The agreement also conveys one square mile of land to ITID for use as a water control reservoir, which is currently held in escrow.
"The GL Homes property represents a significant portion of the future municipality's jurisdiction and potential growth," Hanson continued. "Like other landowners, GL Homes should have a fair opportunity to participate in the evaluation of the potential incorporation's impact upon its property and future residents. GL Homes' active participation as a large landowner, who will not have a vote if it were to go to referendum, is essential for a fair analysis of a municipal conversion."
District 6 Commissioner Melissa McKinlay recalled that the restrictive covenant was written shortly after the City of Westlake had incorporated.
"There was a bit of a bad taste among the community about that threat being able to happen again," McKinlay said. "When that restrictive covenant was approved, it said they could not actively pursue incorporation or annexation. They are not actively pursuing incorporation or annexation right now. Indian Trail is conducting the feasibility, so I think it's important that Indian Trails Grove be treated equally as any other stakeholder in the community and be allowed to participate in those conversations. That is all we are doing here today."
McKinlay made a motion to approve the amendments to the restrictive covenant, which carried unanimously.