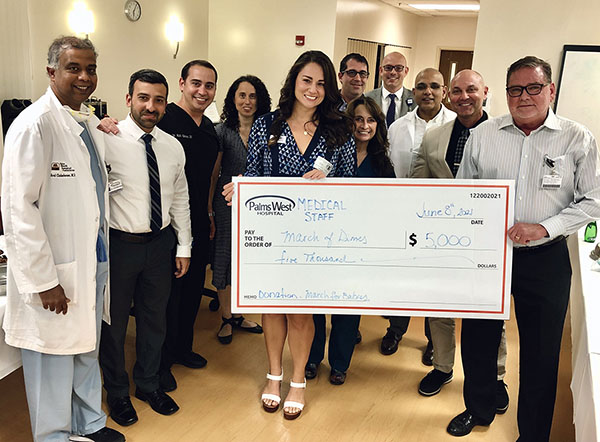 Members of the Palms West Hospital Medical Staff Executive Committee recently presented a donation of $5,000 to the March of Dimes in support of the 2021 March for Babies fundraiser.
The March of Dimes raises funds for research, lead programs and provides education and advocacy with a mission to improve the health of babies by preventing birth defects, premature birth and infant mortality. "The services that the March of Dimes provides to women and babies in our communities is invaluable. We are proud to support their efforts," said Dr. Alejandro Paya, chief medical officer at Palms West Hospital.
Accepting the donation was Chelsea Platas, program manager with the March of Dimes.