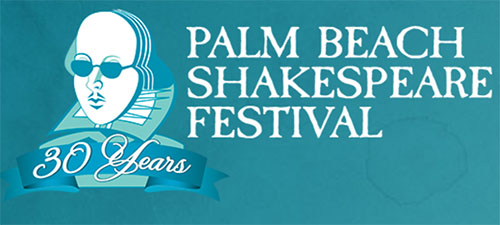 The Palm Beach Shakespeare Festival is coming to Royal Palm Beach for two weekends in August. The shows will be held at Royal Palm Beach Commons Park.
The item was approved by the Royal Palm Beach Village Council on Thursday, July 15. Elizabeth Dashiell, co-producer of the Palm Beach Shakespeare Festival, said that Shakespeare by the Sea has been in operation for 31 years, and they have been asked to bring a similar event inland.
"We are one of the first established in the United States having an annual Shakespeare in the Park," Dashiell said. "We do a full-scale, professional — that means everyone gets paid — production of one of Shakespeare's works. Here in Palm Beach County, we have done this festival every summer for two weeks, four nights each time, and for years we have been asked, 'When are you going to bring Shakespeare by the Sea out to the western communities?"
She has worked with the village to organize the first-ever Shakespeare by the Palms.
The Shakespeare Festival kicked off the first Shakespeare by the Sea at Carlin Park in Jupiter 31 years ago.
"Every year, we do a different take," Dashiell said. "We do not touch Shakespeare's text, but it might be in a different time, in a different setting, and we have an amazing director, Seth Trucks, the son of Butch Trucks of the Allman Brothers."
For the first time in Shakespeare Festival history, there will be live music in the production of Twelfth Night in Royal Palm Beach.
"It's a beautiful romantic comedy. A tale of a shipwreck and mistaken identity. It's just simply a beautiful play," she said. "I'm just so excited to be starting the inaugural Shakespeare by the Palms."
The festival will run for eight nights, Thursday, Aug. 19 through Sunday, Aug. 22, and Thursday, Aug. 26 through Sunday, Aug. 29 from 7 to 9 p.m.
"Our mission is to make it as accessible as possible for everyone, and we do that by presenting as it was meant to be, as it was written, and that is onstage with actors who are very comfortable with the verse, but also free of charge," Dashiell said. "We have never charged an admission, and we are very appreciative of the partnership that enables us to bring this to the public for free. We are completely donation based, and we are very grateful for the opportunity to bring this out to the western communities."
Attendees are welcome to bring their beach chairs and a picnic basket. Food trucks are also expected to be there. Performances are rain or shine.
Councilwoman Jan Rodusky said residents have been talking about the festival coming to Royal Palm Beach. "I couldn't be more thrilled," Rodusky said. "You all do a fantastic job."
The Shakespeare Festival at Carlin Park ended on July 18 with great success, Dashiell said.
"There are so many who come, not just from Miami, but as far north as Melbourne and from the western communities, and they are so happy to have it in their back yard," she said, adding that a different production will be staged in Royal Palm Beach.
Learn more at www.pbshakespeare.org.