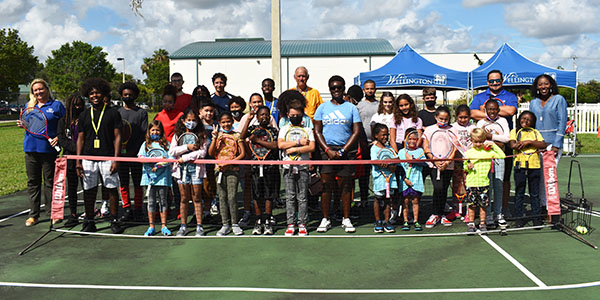 The Village of Wellington Community Services Department has partnered with the Neil S. Hirsch Family Boys & Girls Club of Wellington on a tennis summer camp.
For the program, which began June 28 and continues through July 30, basketball courts at the Boys & Girls Club have been converted to four practice tennis courts under the direction of Delicia Williams of the Wellington Tennis Center, who is serving as the camp's instructor. The program is funded by a United States Tennis Association grant designed to expose more minority youth to the game of tennis.
The Community Services Department has activities, events and programs that serve the entire village, but the department especially focuses on underserved youth and families.
Local youth were greatly impacted by virtual learning and not being able to get out and play sports.
"That's why it was important for us to create opportunities to get our youth back out and playing," Community Services Director Paulette Edwards said.