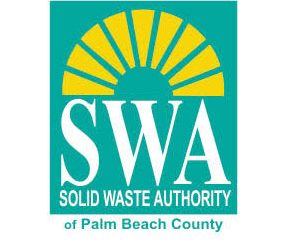 On Wednesday, Aug. 25, the Palm Beach County Commission, meeting as the Solid Waste Authority Governing Board, approved increasing the tipping fee for equine waste from $15 to $25 a ton, and deferred a request to delay the lease payment by equine waste recycling company HiPoint Agro Bedding Florida for property that it leases from the county on Benoist Farms Road.
SWA staff said the equine waste tipping fee of $15 a ton is among the lowest that the SWA charges, compared to garbage and trash at $42 per ton, construction and land clearing waste at $60 per ton, and vegetation at $35 per ton.
"Therefore, our staff recommends a tipping fee of $25 a ton," SWA Chief Engineer Ramana Kari said. "If the board wishes, you can also adopt a tiered tipping fee for the months of October to May. You can set it at higher than $25, with a base of $25."
Commissioner Robert Weinroth, who serves as chair of the SWA Governing Board, asked why other tipping fees were higher, and SWA Executive Director Dan Pellowitz said tipping fees other than garbage and trash tries to establish a market rate that is consistent with the SWA's objectives.
"The main reason the construction rate is higher is because we have private sector recyclers who we are trying to encourage to take this material and recycle it and put it back into commerce, because we don't want it in the landfill. We prefer it be recycled," Pellowitz said.
He further explained that if the SWA did not establish a special rate for animal waste, it would fall into a special waste rate of at $65 per ton. "We put that rate in there in order to provide an initial help to the community, the industry, to provide a legal outlet," he said.
Pellowitz added that the equine waste rate is provided only because the SWA's facility was designed to provide for growth and currently has the capability to provide the processing.
Commissioner Melissa McKinlay said the reason the fees were lowered was to encourage a legal place for equine waste to be disposed. "We had significant illegal dumping," McKinlay said. "It's hard to trace the source of illegal dumping, and difficult to prosecute if you can't figure exactly where it came from."
Commissioner Mack Bernard made a motion to increase the tipping fee for equine waste to $25 per ton, which carried 6-1 with McKinlay opposed.
In other business, SWA staff reported that HiPoint has asked that due to delays on construction at the 5.3-acre site at 500 Benoist Farms Road, they be granted a year's deferral on their lease.
Commissioner Gregg Weiss asked if the county had given any similar deferments, and none had been allowed previously. Weiss said he felt the county should at least levy a finance charge if the lease payment is deferred.
Commissioner Dave Kerner asked why the request was being made.
"Is the party here to make comments?" he asked, but no representative from HiPoint was present at the meeting to comment.
Weinroth called attention to a letter from HiPoint asking for the deferral, quoting "unprecedented burdens" as the reason for their request.
"That appears to be the substance of their request," Weinroth said.
"It's devoid of any substance. 'Unprecedented burdens' is something we deal with on a daily basis," Kerner replied.
He asked if it has been suggested that the county is responsible for the delays.
Kari said HiPoint is still in the middle of the design process and trying to deal with some financial issues completing the design, adding that the company also must get permits from the Lake Worth Drainage District and the Florida Department of Environmental Protection.
McKinlay, whose district covers the HiPoint site, said the deferral request had been made to her office, and she felt it should be shared with the SWA.
Commissioner Maria Sachs pointed out that no permit had been issued by the county's Planning & Zoning Department, and McKinlay added that no site plan has been turned in so far.
"My only reason for supporting this… was the issue of equine waste, and I'm trying to hold on to the idea of this facility opening up in Palm Beach County," McKinlay said.
She would like to see HiPoint make a positive impact on the equine waste issue in the future.
"That way, we don't see those tipping fees continue to rise, and we don't see the return of the illegal dumping in the first place that led to that original $15 rate," McKinlay said. "If we were able to give that company a little more time to get their act together, I was willing to engage in that conversation."
Sachs said she has always liked the idea of recycling equine waste and turning it into a commercial business.
"However, the idea is good, the business plan is not working," Sachs said. "The county government is not a financing organization to promote certain businesses because we like the idea. If they would like us to continue to finance them in this idea, they'd better go to a bank."
Bernard made a motion to defer the request to the Wednesday, Oct. 13 SWA meeting to give HiPoint the opportunity to make a presentation to the SWA.
"If they don't show up, the board can make a decision at that time," Bernard said.
Weinroth said he would rather see the SWA Citizens' Advisory Council's 10-0 recommendation stand to allow HiPoint to make their payment on or before December 2023.
Bernard's motion carried 6-1 with Weinroth opposed.