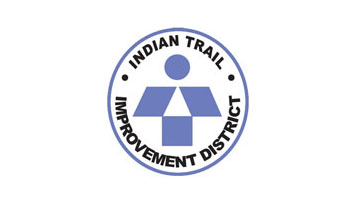 UPDATE: The Aug. 14 town hall meeting was canceled.
The Indian Trail Improvement District's Feasibility and Charter Review Committee held a five-hour meeting Saturday, Aug. 7 featuring presentations on many aspects of a possible incorporation from experts recruited to give input, including former Greenacres Mayor Sam Ferrari and representatives of Clifford McCue & Consultants, a firm helping ITID conduct the feasibility study.
ITID President Betty Argue, who chaired the meeting, plans to have a draft of a proposed charter to present at the committee's meeting set for Saturday, Aug. 14 from 9 a.m. to 2 p.m. at Seminole Ridge High School, located at 4601 Seminole Pratt Whitney Road.
"I'd like to have something that's worthy to present to the community as a draft on Aug. 14, which is a town hall meeting at the high school," said Argue, who noted that the meeting will be available via Zoom for those who cannot attend in person. "It will not be a committee-style meeting. It will just be a presentation, and everyone who speaks will have to go up to the microphone."
ITID Executive Director Burgess Hanson confirmed that postcards have been sent to residents informing them about the proposed boundaries, which were mailed on Friday, Aug. 6.
The meeting this weekend at the high school will be an opportunity for the committee to hear community opinions about the proposed charter.
"There have been questions about why we are doing this," Argue said. "The decision was made by the Indian Trail board of supervisors. There's a multitude of reasons why."
She cited multiple developments surrounding ITID that are encroaching on residents' way of life.
"We don't have a seat at the table, and very little impact on the decisions being made, as we have seen," Argue said.
In the end, the decision will be up to the residents.
The committee was authorized this year by a local bill that passed the Florida Legislature in April and was signed by Gov. Ron DeSantis in June.
The scheduled date for the study to be presented to the ITID board is Aug. 26.
A draft feasibility study was presented at the meeting by consultant Jesse Saginor of Clifford McCue & Associates that focused on the proposed borders of the potential town as a follow up to the previous meetings.
Saginor said he and his associates have been working diligently responding to discussions about boundaries.
"I've been modeling it, and it takes some time," he said. "It's extremely important in terms of the municipality that you want to build."
He said the first step required by state government is to determine whether the proposed town is compact, contiguous and amenable to separate municipal government.
"For the most part, as closely that I was modeling at home while modeling on Thursday, after your vote, I got to work," Saginor said. "Right now, it's not a perfect block."
However, many of the new municipalities incorporated over the last 20 or 30 years in Florida have not been perfectly compact, Saginor noted.
Discussion ensued over widening the connection between the northern and southern sections of the proposed boundaries, which are potentially connected with a narrow strip of land between ITID's M-1 and M-2 basins connected by the L-8 Canal, and the possibility of widening that strip with unpopulated land owned by FPL currently in use as solar fields that would not compromise state required density.
"FPL has deeded to us in fee simple Orange Blvd., which is Louise [Street]," Argue said. "It is the section that is adjacent to the south 640 acres of the solar farm. That is the 640 acres just off Santa Rosa Groves. They have also deeded to us Carol Street, so Carol Street would be included."
The committee has also been discussing term limits for a future council, as well as how the mayor is elected, which was to continue at the committee's meeting on Thursday, Aug. 12, and possibly at the town hall meeting at Seminole Ridge.