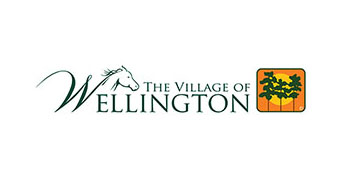 As part of its continued efforts to reduce the community spread of the COVID-19 virus, Wellington has partnered with Curative Testing & Health Services to provide free COVID-19 testing.
The testing site opened on Wednesday, Aug. 25 and operates Monday through Friday from 9 a.m. to 5 p.m. The site is located under the outdoor pavilion behind the Wellington Aquatics Complex, located at 12072 W. Forest Hill Blvd. The test will be free of cost to patients, self-collected and painless. No appointments are necessary, and walk-ups are welcome.
Appointments can be booked through Curative's online portal at www.curative.com. There is no charge for the test, but patients will be asked for health insurance information. Patients without health insurance will not be turned away.
Curative will have trained workers on-site observing and directing patients to complete a self-collected, shallow nasal PCR test. The test is available for symptomatic and asymptomatic patients ages six months and older. Patients can expect results within 48 hours upon receipt at the lab. To ensure the safety of testing staff and community members, everyone wear a mask while on site.